My lovely friend Rowena from Cosmetic-Candy sent me a couple of Skin Food Nail Vita polishes last year and after falling in love with both of them (and not having swatched them yet, naughty!), I popped on eBay and picked up another that had caught my eye over on Witoxcity's fabulous blog.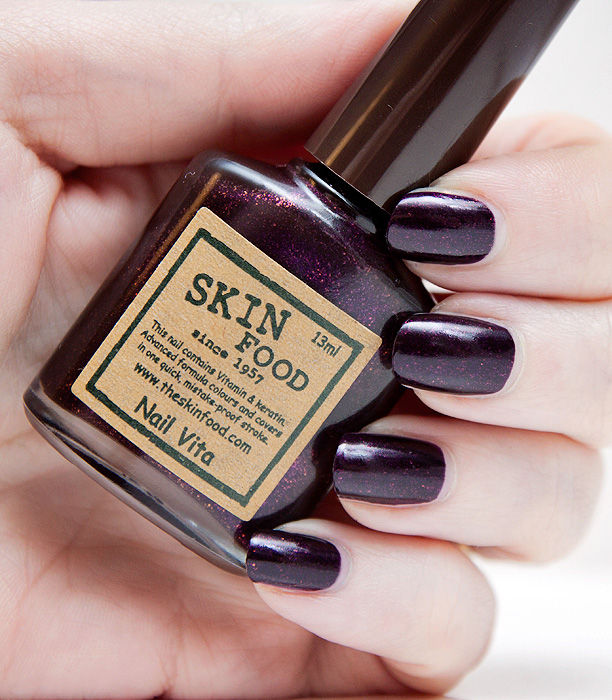 Puppy Purple is a beautiful, vampy shimmer – perhaps a little too vampy for March but I'm happy to break the rulez for this one.  It's a little thick, though completely controllable and opaque in a single coat, although I did use two in the above photograph for the neatness value!  The shimmers in the creme base are striking and apparent on the nail, catching the light beautifully.  It's not the most unique polish in the world but it's one that I'm delighted to have in my collection and wouldn't give up!
Perhaps the best thing about this polish?  I paid £3.49 for it, including shipping from South Korea.
You can buy Skin Food Nail Vita in Puppy Purple online from rubyruby76 on eBay.  Shipping was a little slow, but no major grumbles.