I love wearing warm colours on my cool skintone.  They impart a sense of vitality and freshness that I just don't get from my more traditional cool-toned favourites.  It can be tricky to paint a "cool" face with "warm" colours and unless you're also blessed with plenty of freckles and red hair, there can be an immediate juxtaposition between face and hair/face and makeup.  I must admit that I generally only go for a warm face when I'm having a good skin day (which I wasn't!).  The creamier my complexion (read: less ruddy), the more success I have with painting a warmer canvas.
When I first started wearing makeup, I adored all warm-toned eyeshadows… gold being the pinnacle of that adoration.  Infact, I still have so many beautiful gilded shades that just don't see much love because as I've gotten older, the redness in my complexion has increased and I'm less concerned about making my blue/green eyes "pop" against the shadow and more concerned about not looking like I have a drinking problem.
I find that nowadays, if I do go for a wamer look, I tend to stick to soft peaches (never apricot), guavas, and rose-gold.  Anything that has a slightly pink base is a winner… it can be shot through with a ton of golden sparkle just so long as it has that complimentary base.  Orange and brown-toned golds rarely wear well though I love a good champagne-gold (think NARS Albatross/MAC Femme-Fi).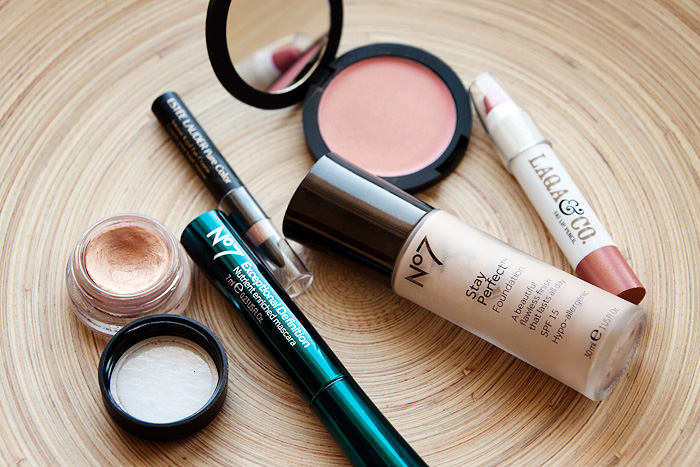 I'm completely in love with Boots No7 Stay Perfect Foundation* (I'm shade Calico – link) at the moment.  I'm a late-comer to this one and assumed that it would be too drying on my combo/dry and dehydrated skin… most things that claim any kind of longevity, usually are.  I find that aslong as I'm well-moisturised (which I always am anyway), I can wear this one without exacerbating any flakiness.  I haven't tried it in the Winter yet… but I've been wearing this around 70% of the time since mid-June and it delivers a confidence-boosting super-smooth look if I wear it with a primer underneath. I didn't wear a primer in the photos below because it was ridiculously hot yesterday and I just wasn't up for all those layers!
One of the reasons that I'm loving it (and it seems like the faintest of praise) is down to the simple fact that the pump dispenses exactly the perfect amount.  Do not underestimate the power that getting the right amount of coverage can have.  Although I love my lovely Bourjois Healthy Mix, it dispenses far too much and I always have to physically restrain myself from applying the entire pump's worth.  I'll try to remember to do a before/after foundation and primer routine with the Stay Perfect soon because it really has been one of those rare "ohhhh SKIN LOOKS GOOOOOOD!" revelations.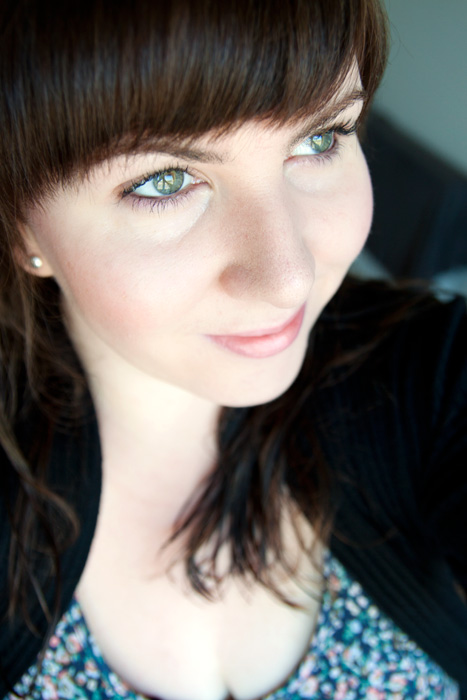 Other products included in the FOTD run with the rose-gold theme…
Dainty Doll Cream Blusher 002 – link (or try NARS Deep Throat or Sleek Rose Gold)
MAC Rubenesque Paint Pot – link (or try Laura Mercier Caviar Stick in Rose Gold or Benefit Slippin' n' Dippin')
Laqa & Co Fairyblood Lip Pencil* – link (or try MUA Shade 7 or Avon Ultra Colour Rich Lipstick in Sparkling Warm Rose)
Estee Lauder Intense Kajal Eye Crayon* – discontinued (any black liner will do)
No7 Exceptional Definition Mascara – link (any mascara will do)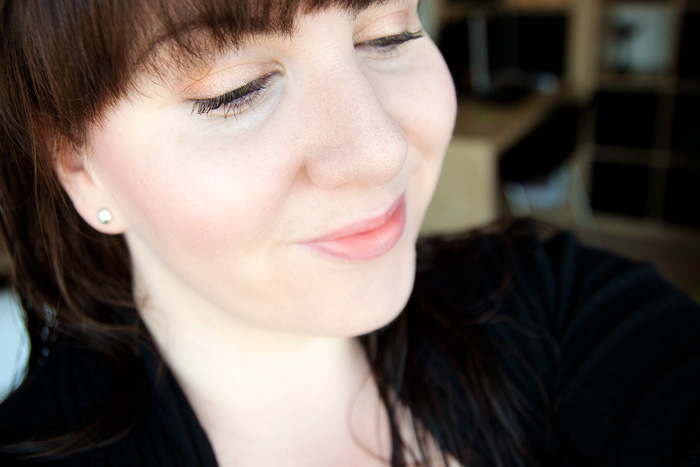 Also…. only six products, check me out being all minimalist n' stuff!  Or that other word for it… lazy.
Are you a Rose Gold fan?
* press sample