I bought 4 more NYX Round Lipsticks to add to my collection…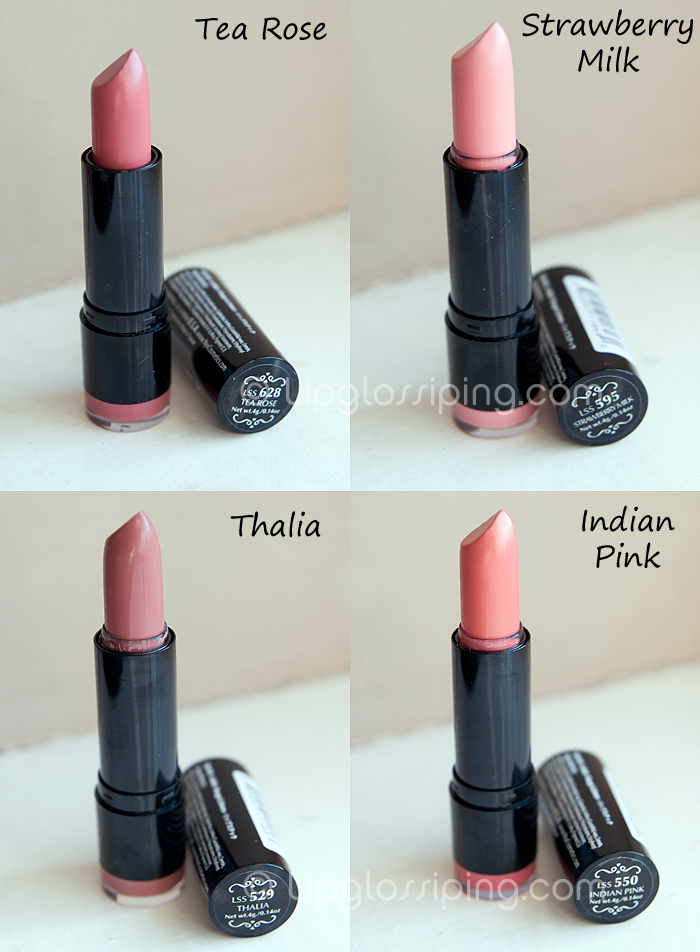 Tea Rose: Medium/Dark Rosey Pink
Strawberry Milk: As the name suggests, very pale milky pink
Thalia: Medium/Dark Nude
Indian Pink: Medium Pink with Gold flashes
Wear on these aren't fantastic, they don't last much after a cup of tea, but they're so easy to  reapply and very well pigmented for the price.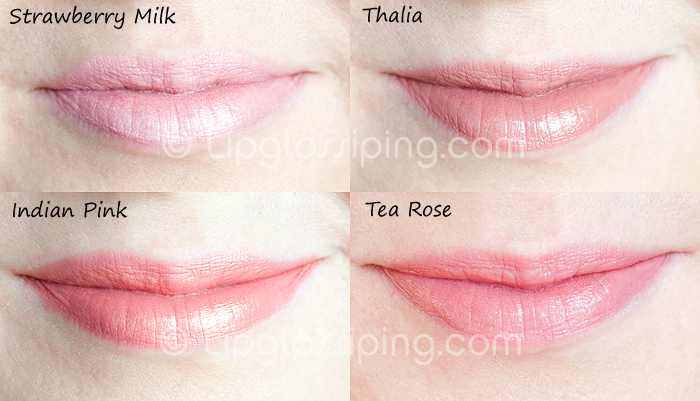 And finally… Nyx Round Lipgloss in Sorbet. Non-sticky, fairly sheer with a subtle hint of sparkle.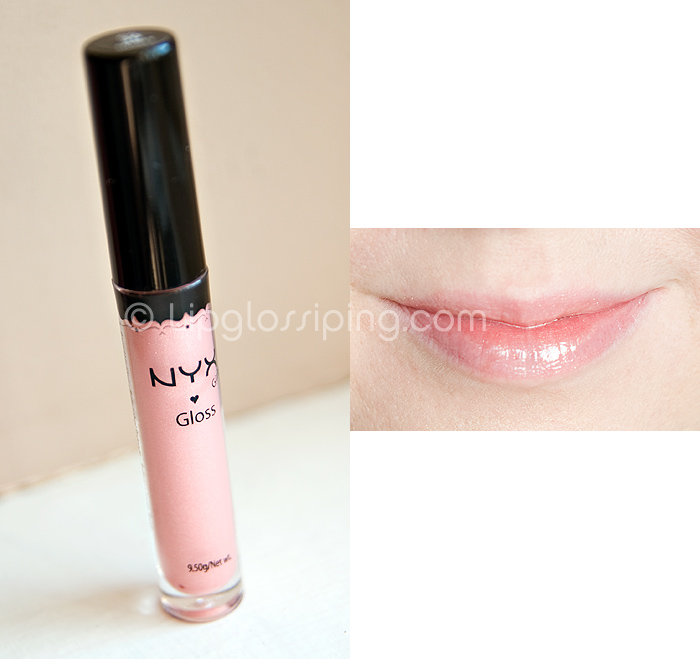 I'm really pleased with the lip products… my favourite is Thalia or Tea Rose.  I adore Indian Pink, it's so unusual but it's a little warm toned against my skin.  Strawberry Milk is gorgeous too, but I need to find a way to wear it that doesn't remind me of Magda from There's Something About Mary.
What are your favourite NYX Round Lipsticks?