Wine is totally the new red. Or has it always been red?  Either way, in terms of the shade that's been taking over my collection this winter, I'm definitely leaning more toward the merlot than the pillar-box.
Rimmel's Kate Moss Matte Lipstick in #107 has been a blogger favourite for a couple of months now, the colour is fabulous… the formula not quite so amazing but acceptable for the price I guess.  I think that you can always tell a slightly draggy lipstick by looking at the tip of a used bullet.  You can usually see lip streaks and a little bit of graininess in the wax, see below…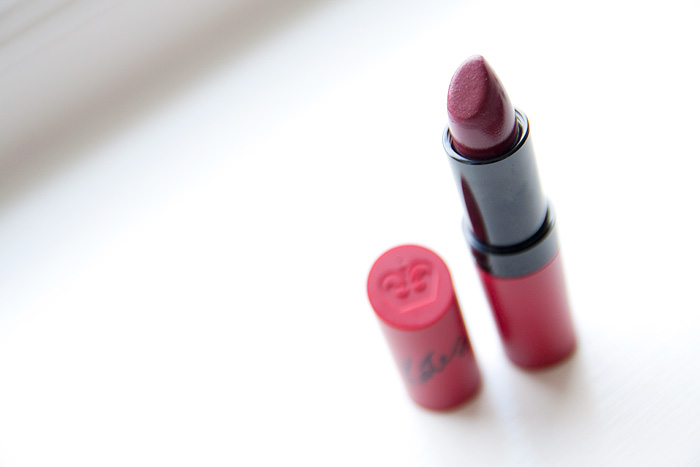 I'm not sure that I'd repurchase any more from the range, they're just a little bit too much like hard work on the lips.  The best way I can describe the formula is thus: you paint on a swipe across the bottom lip, smush your lips together and the line doesn't budge… there's just no glide at all.  You have to paint the whole lip, from the bullet… being extra careful around the lip-line.  This also means that it sticks pretty well but when it does fade, it does so unflatteringly, leaving a very prominent outer ring.
I know that there are a heap of raves all over the web… but I honestly feel that Rimmel could do better on the formula, it's very "5 years ago".  Mmattes don't need to feel like mattes anymore, that's one thing that 2012 has taught me.
Shame it didn't teach me to stop buying lipsticks.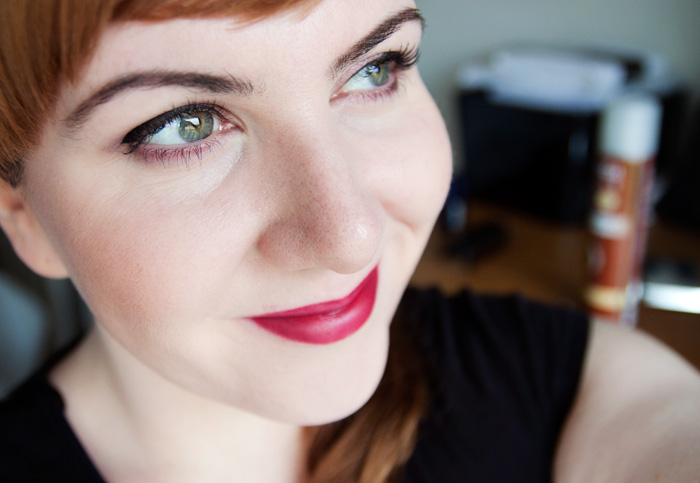 Rimmel Kate Moss Matte Lipstick #107 is priced at £5.49 and available to buy instore and online from Boots.com