Is it glitter season yet? Is it? Is it?
It is, isn't it?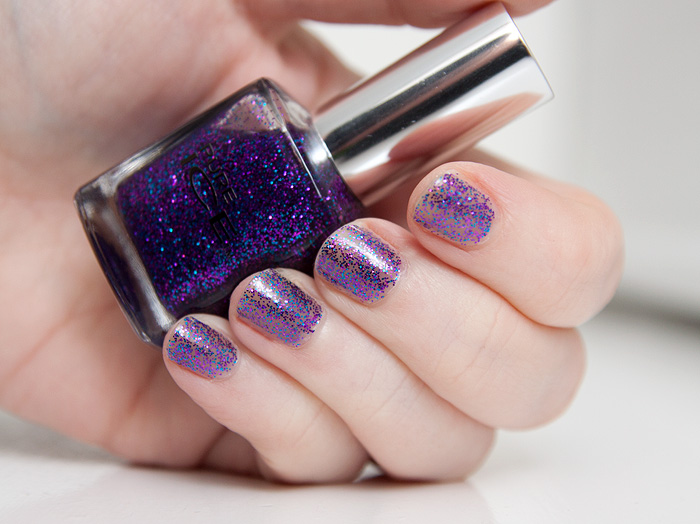 The lovely Sirvinya bought me this glitter-tastic Pure Ice nail polish in Cheatin' while she was on her travels to the U.S. last year and I've used it as a layering polish a couple of times – it looks absolutely beautiful, as I'm sure you can imagine, over both blue and purple shades… injecting that little bit of OHGODGLITTER into any manicure you desire.
The above swatch shows three, fairly thick coats – it's not the best worn on it's own and I'll probably stick to layering with it but I thought you might appreciate a swatch while I'm slowly going through and re-organising my polishes.
Which reminds me, how do you organise yours?  By colour or brand?  Too. indecisive.