Another Mavala NOTD, and my favourite shade so far… Magnolia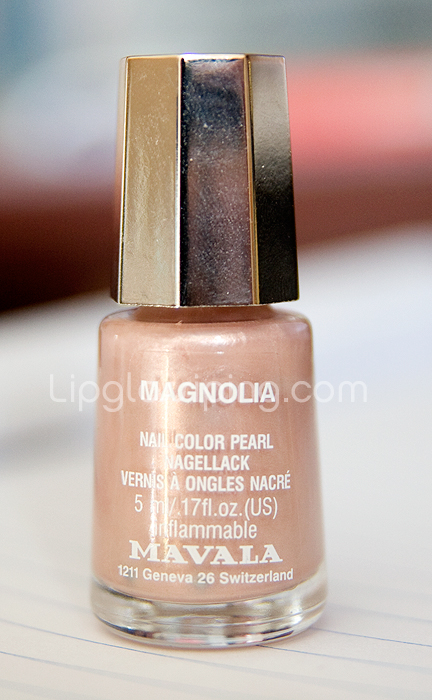 Of course, the connotations of Magnolia are dull, dull, dull but I love how gentle this is, perhaps it's a little 'safe' for most – but I think it's feminine, soft and sophisticated with it's satin finish.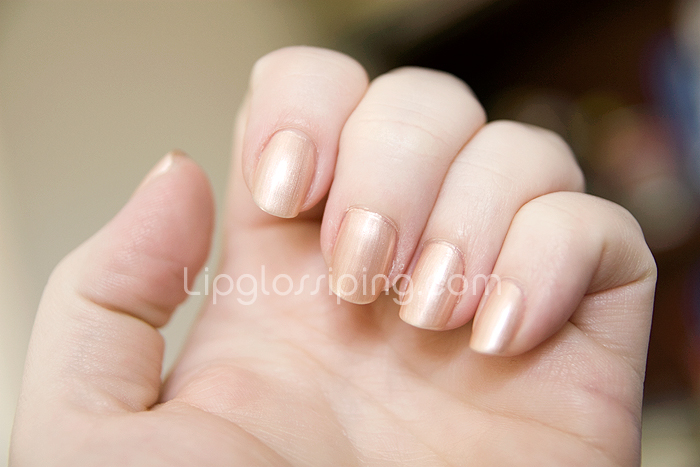 As with the other Mavala shades I've tried, this applies beautifully.  1 coat and this would make a lovely french manicure application, 2 or more to build up on opacity.  I think this was 3 coats.  A nice smooth fairly thin formula (which I love) and quick drying (but not so quick that I can't go over with a couple of strokes to tidy up my application).
This is love, what shade shall I go for next?!
As an aside, you may notice that my cuticles are looking a little dry (well, you probably won't notice – but they are!) Any recommendations for something I don't have to apply a 100 times a day to keep them moisturised?