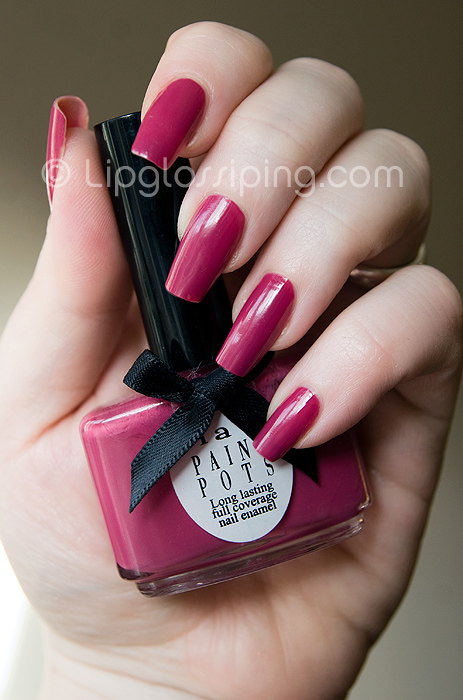 So far, all the Ciates I've tried are consistent in formulation.  They're thick but not quite gloopy and they dry like lightning.  If I knew how to thin nail polish down… I probably would with these.
If you're quick enough, application is great!  It dries to a smooth glossy finish and lasts like the Duracell Bunny.
Plastic Fantastic is a great shade… it's not mind-achingly beautiful, but it's a solid mauvey pink which is sensible enough to be completely work safe.
Recommended.