Hmmm, I only know two Jaspers. One Carrot and one Conran, and I'm pretty sure neither were in mind when Butter London named this polish. The birthstone maybe? But I always thought that was green!
Regardless of where it derives its name from, Jasper is certainly the type of colour I'd usually shy away from… infact, it's only adorning my fingertips due to the fact that I've shop-swatched it for Powder Rooms. I'm not a yellow nail polish kinda girl… perhaps I need a tan to appreicate the effect?!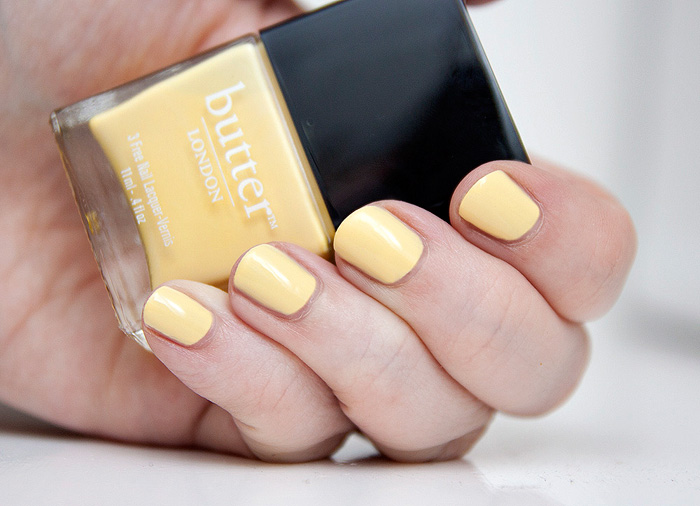 Butter London's Jasper is a creamy yellow with a non-too-bright base making it suitable for fingers and toes without looking too… fungal. You could say that it's a somewhat pastelly number, reminiscent of sun-shades, ice-creams, and all those other lovely things soon to be packed away for the foreseeable future.
Application-wise, it's on par with most yellows I've tried over the years. Patchy at first, developing a full opacity only after 3/4 coats depending on thickness. They're not the greatest of colours to wear if you're pernickity about the formula of your polish but this one smoothes out nicely after a wee while.
Butter London Jasper is priced at £11.95 and available to buy online at powderrooms.com