I found this amongst my other Star Gazer goodies that I was sent last week and immediately my eyes went into a bit of a roll.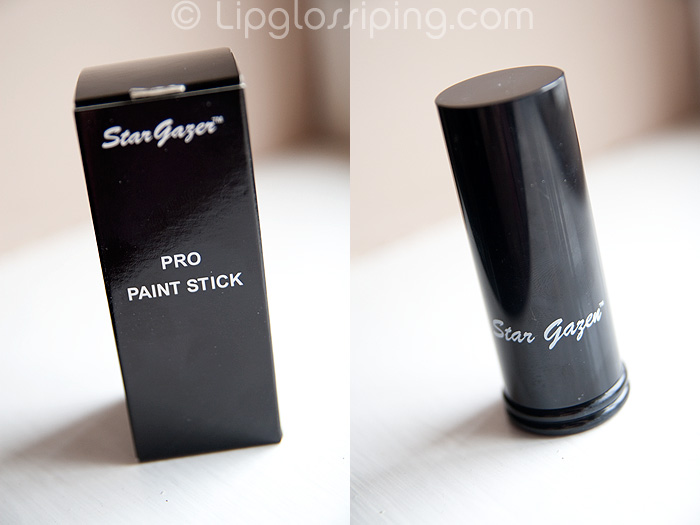 I can be a bit of a foundation snob.  Eyeshadows… I'll buy and happily use from all price points… but foundation is the base of everything right?  If your base ain't right… you ain't coming in.
I have to say though, this Star Gazer Pro Paint Stick is pretty brilliant!  Don't get wrong… there's plenty of stuff about it that I don't like.  For one, it kinda pongs… it smells chemically and cheap.  That's probably because it is.
For two, the ingredient list is massive… there's lots of unpronounceables in there.
And for three, well… it's Star Gazer and not Chanel.  I'm gonna have to hide the packaging. SORRY!  But it's true, this won't be taking pride of place on my dressing table.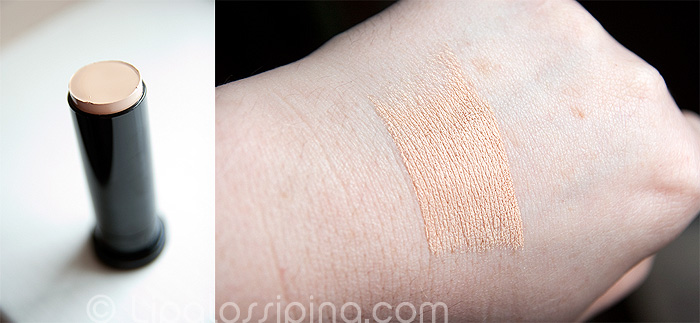 But snobbery aside; Stargazer Pro Paint Stick is a truly effective full coverage, creamy foundation.  In a stick.
It glides on without drag, #1 Light Flesh (sexy) is a great neutral colour match for me (don't get this one if you're darker than a NW/NC15 though) and blends seamlessly with the warmth from my fingers.
I've been working out the best way to use it, and for me… I'm loving it as a giant concealer stick.
I swipe the tube over the tops of my cheeks and down the bridge of my nose and blend.  It evens out my skintone beautifully and once set with some translucent powder, doesn't want to budge.  It means that I can happily coat the rest of my face in tinted moisturiser and be all "la la la I'm wearing tinted moisturiser, isn't my complexion LOVELY!"
I've worn it all over too, but I tend to be a little heavy handed and I get that full-cover slightly sticky mask thing going on.  Here's a before/after shot.  You should be able to see how well the redness and uneveness is covered?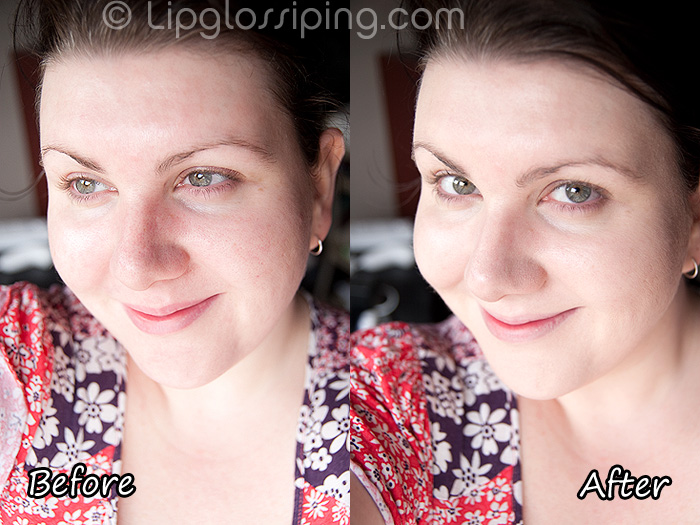 Priced at £4 each and available from Stargazer online, though the online colour swatches look a bit rubbish.