Yesterday I went along to the Bourjois Press Office in central London to have a look at a new line of cosmetics that have been launched exclusively to Boots in the UK.
Une Natural Beauty is a new brand backed by Bourjois. The main focus of the brand is on it's natural and eco-credentials.  The brand's formulas are 98% – 100% derived from natural origin, contain no oils from petrochemistry and are paraben and silicone free.  14 out of the 20 products carry the French ECOCERT label which means that the products adhere to strict ecological and environmental regulations and standards.  You can find out more about the ECOCERT label here.
Une Natural Beauty is a brand for those who take a keen interest in ingredients and the environmental impact their cosmetics may carry with them and simply want to discover a more natural way to wear makeup.
This is all great stuff and frankly an exciting concept for a new high street brand, but only if the products are as good as the philosophy behind them right?  I chose a few products from the range to bring home with me to have a play with and I'll share my thoughts on them (and some of the products I didn't choose) later in the week.
For now, I thought you might like to see some photos from the unveiling.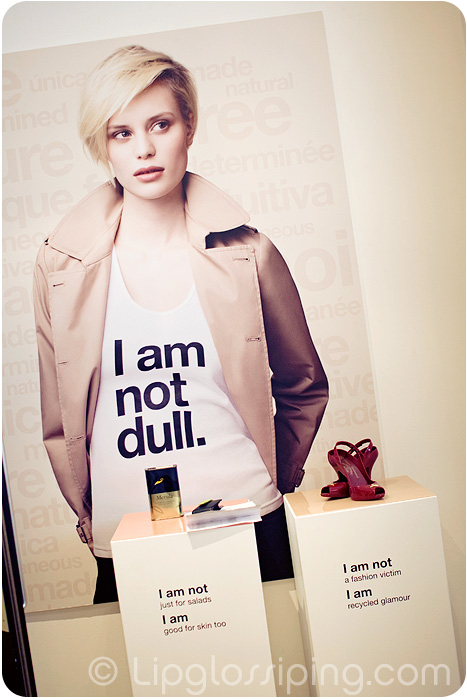 Beware… it's image intensive beyond this point!