Ambre Gris is the latest addition to my fragrance wardrobe, which by the way, is steadily growing larger than my actual wardrobe. Exposing my horribly shallow heart to you, I will readily admit that I was first enticed to this fragrance because of the bottle.
It's a thing of beautiful contrasts with its smoky-grey, monolithic-looking flacon, simply labelled yet topped off with an outrageously camp discoball-esque cap. It's lovely. It feels heavy, like you could bludgeon someone with it should that urge take you. It's impressive, it makes a statement… and that's just how I like my perfumes.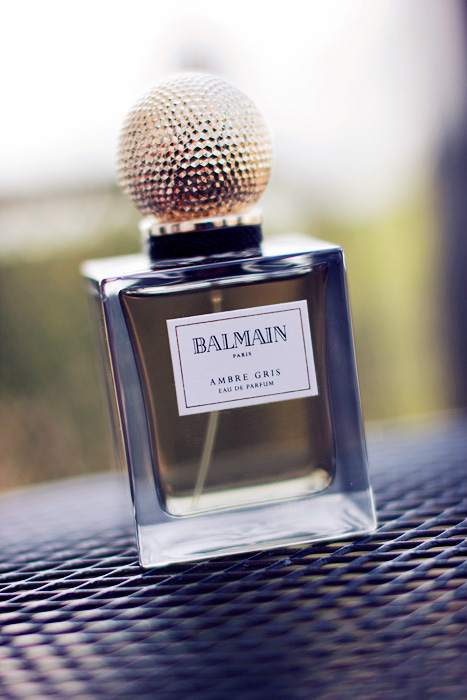 Launched in 2008, the notes include: pink pepper, cinnamon, tuberose, immortelle, myrrh, gaïac wood, benzoin, white musks, and ambergris.  On paper it looks like a spicy oriental with a heavy helping of wood and a dusting of sweetness.  In reality… well, that's mostly accurate.
Opening with a sharp exhalation of pepper, the fragrance delivers a punch of spice with the kind of brusqueness you'd expect from a mean, elderly Aunt.  This isn't your usual youthful pink pepper, fruity concoction but something with a little more heritage to accentuate its spiky manner.
Before long, the fragrance warms up on the skin and the cinnamon turns sweeter while the tuberose gets down to business knocking away the sharp edges left, right, and centre.  I'm not the world's biggest fan of tuberose, it's a note that often leaves me feeling as though I need to come up for air and there is a certain synthetic sickliness to this fragrance that I'm blaming on the tuberose, but thankfully… not enough to require a snorkel.
Up until this point, I like Balmain's Ambre Gris… but I can't say that I love it.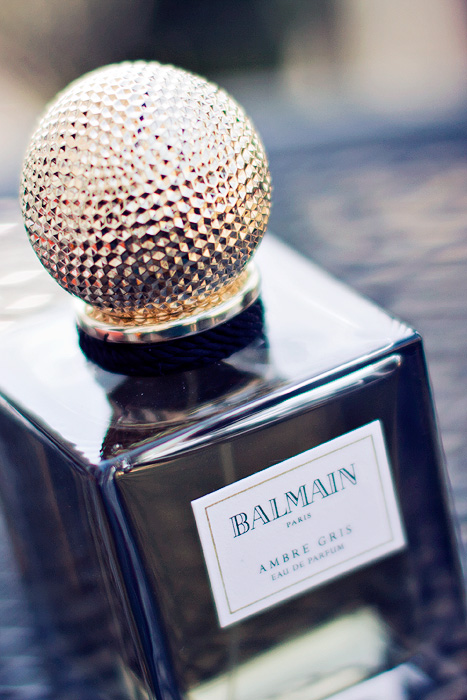 All this begins to change roughly twenty minutes after application.  The smoother tones ushered in by the tuberose make way for something warmer and more comforting still.  The scent wears ever more closely to the skin as the vanillic benzoin curls around my wrist and the ambergris imparts a soft, animalic property that tempts me back to my pulse points over and over.  At this point, it feels more like a unisex fragrance but with an inherent sweetness that glazes over the woody notes and gives the scent a gourmand grounding.
It's less smoky than I'd like, cleaner than I'd want, and sweeter than I'd usually crave but it feels like a bridge between my old perfume-loving tastes and the new.  In that respect, it really does feel like a comfort.  Take Dior's Hypnotic Poison (my old uber-fav) and throw some curveballs at it.  It's not as sexy as Hypnotic Poison, nor is it as overachieving… but it is a nice interpretation of a classier, more grown up woody-oriental that keeps its edge and lasts long, long into the night.
Balmain Ambre Gris is priced from £42 for 40ml and is available to buy in-store at John Lewis and online at Escentual.com