Most people are familiar with the practice of prepping oily skin before applying foundation but less is said about those of us with dehydrated or dull complexions.  Many, many paragraphs are given over to the subject of tailoring skincare to battle dehydrated skin… but what about makeup application?
Just as someone with oily skin can't go slapping their base product onto a freshly moisturised face without thought of how their foundation will look in 3hrs time, I have to take care to prep my skin in advance of foundation application.  If I don't, my skin will simply look tired, a little crepey, and incredibly dull within hours.
Once I've moisturised and primed with a moisturising primer, I always add some radiance to my foundations.  Wearing so many layers of product means that I have to give consideration as to how they work together, they have to be compatible and finickity products are always the first to find themselves in the reject pile.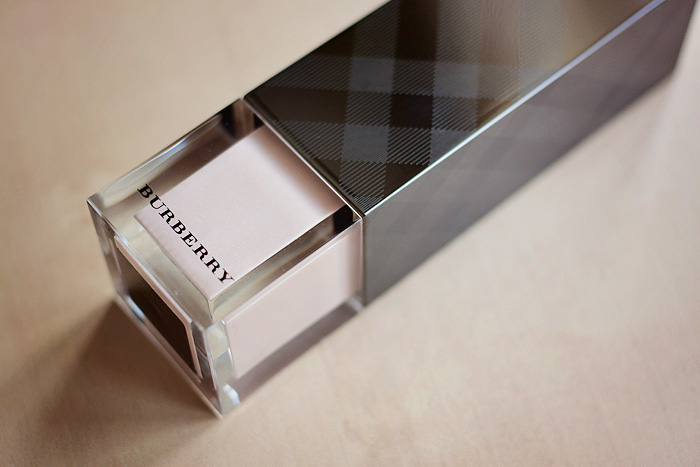 One of my favourite methods of customising a foundation to suit my dehydrated skin involves giving it a little boost of radiance, usually in the form of a liquid luminizer that I can mix directly into the foundation.  The one I'm currently using is a purchase from last year, the Burberry Fresh Glow Fluid Base in 01 Nude Radiance.  I'll be honest, I made a mistake… I actually bought this thinking that it was a foundation… albeit a sheer one.  Doh!
It's not, it's definitely a luminizer.  Unless you have the most perfect skin in the world, you'll need something applied over this to provide a bit of a backbone if you want it to even-out your skintone.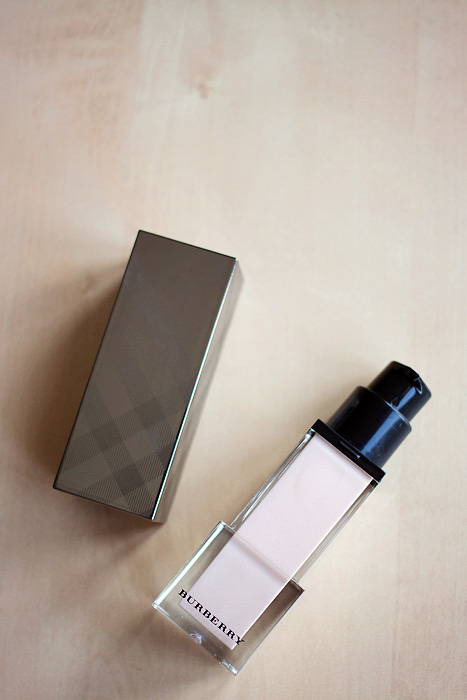 You'll never need more than one pump-per-application, so its 30ml packaging size is going to last you a fairly long while, which is just as well… being Burberry after all, it's not the cheapest makeup purchase I made last year.  I take great solace from the fact that I generally tend to get on really well with high-street (priced) foundations though, so a little splurge here and there on a different kind of base product won't do me too much harm.
To use it, I simply pump a single "splodge" (technical term, obv.) on the back of my hand before pumping my required amount of foundation ontop.  At the moment, I'm very much in favour of using my hands to apply my foundation, so I'm happy to mix the mess up on the back of my hand with a clean finger before spreading the product onto my face.  It's a fuss-free method of application and I find that the warmth transferred from my fingers works well for spreading product smoothly over my dry skin.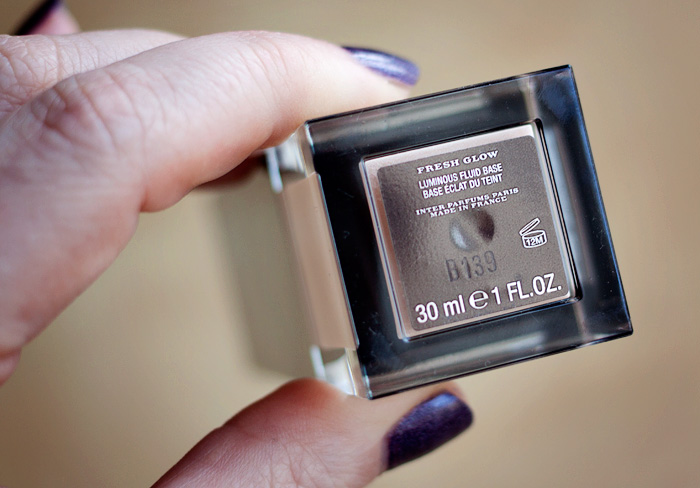 The radiance boost that the Burberry Fresh Glow Fluid Base delivers is subtle but effective.  It doesn't leave obvious shimmering particles on my skin, not that I've anything against more in-yer-face luminizers – I loves 'em, but sometimes they're not wholly appropriate.  The Nude Radiance shade is a neutral-toned champagne that would suit many, many skintones… I'd always check before buying but in my opinion, it's far too translucent to appear ashy, particularly as it will be so heavily influenced by the foundation shade you mix it with.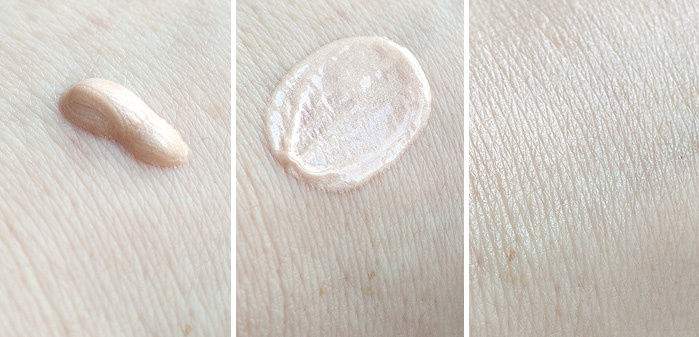 For me, mixing a luminizer into my foundation is a step in my makeup routine that I wouldn't be without.  It allows me to get more use from the many, many foundations I've purchased that haven't been "quite right" for my skintype.  It keeps my skin looking fresher and more radiant as the day progresses without having to over-moisturise and risk having it slide from my t-zone by lunchtime.
Of course, sometimes I'll follow up this radiance-boosting step with a little powder highlighter also… though I mostly only bother if it's something very subtle or I'm going out in the evening.
Burberry Fresh Glow Fluid Base in 01 Nude Radiance is priced at £34.00 and available to buy on Burberry counters nationwide and online from John Lewis.
if you liked this post, please don't forget to check out my subscriber options, here