Shall we have something a little more demure today? All this holographic sparkle is lush n' all but not always the most work-appropriate of choices.  If you are looking for the kind of polish that is possibly more work-appropriate than even you are, look no further than this Suqqu Spring release…
SUQQU Nail Color R EX05 Shirakoucha is so demure and understated that it makes Emma Watson look like Miley Cyrus.  This pale, creamy nude is completely and utterly neutral, like the milkiest tea-latte in the coffee-shop.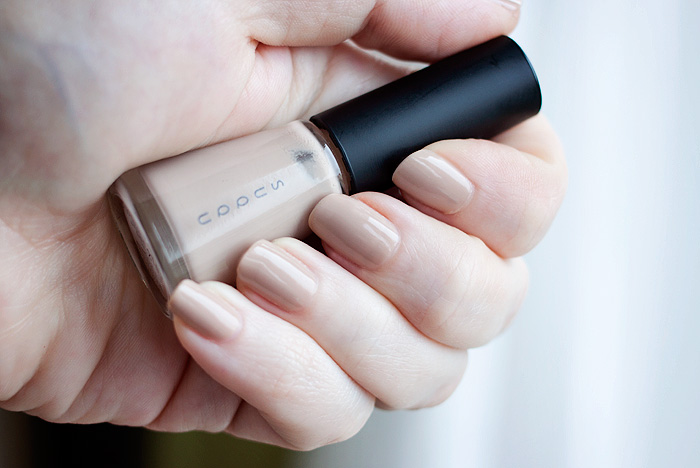 It's a little sheer on the first coat and needs a full 2 or even 3 coats to build up to opacity and you only get a rather laughable 5ml for your money here, so if you're wearing this frequently as part of your nail wardrobe, you'll get through a bottle sharpish.
That aside, it's a lovely polish to work with, quick-drying and glossy… I'm on day 3 of wear and it still looks as good as new.
SUQQU Nail Color R EX05 Shirakoucha is priced at £18.00 and available to buy on counter at Selfridges while stocks last.
* press sample
if you liked this post, please don't forget to check out my subscriber options, here