Sometimes, only good can come from being very bad.
£24 bad to be precise… but we'll keep that between us ok?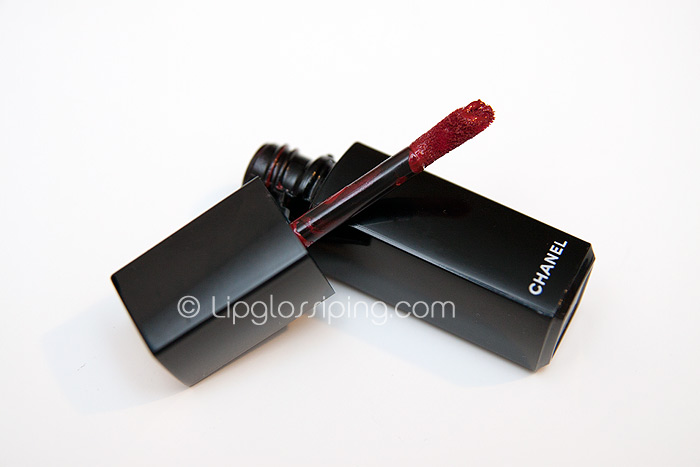 The lovely Jessica from OutInAPout made me buy this.  I'd also like to blame her for the other shade I picked up aswell but I think that might be pushing my luck a bit.
I look quite washed out in the picture below as it was taken before bed and most of my makeup had long since faded… I had just re-applied the lipstick to take a piccie before heading off to wash my face!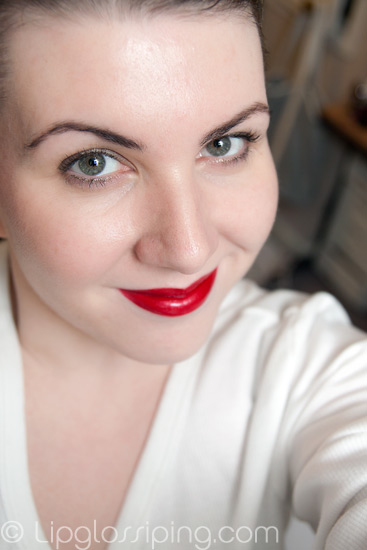 The most Christmassy red on the planet.  Possibly.  On me, it wears like a real jewel-toned red… ruby-esque but without the pink undertones.  Not hugely blue either, which surprised me.
Dragon is stark against my pale skin, it's not a shade that I'll be able to wear without drawing attention to my lips which means that they need to be in tip top condition to get away with it!  Despite the liquid lipstick formula of the Chanel Rouge Allure Laques, I don't find this to be too drying… at least not compared to the high street versions I've tried in the past.
It transfers like a bitch mind… I've stained about 7 cups already today.  Whatever, I'm not washing up.
Wear is great, mostly thanks to it's incredible pigmentation rather than formula as it does fade a little faster in the centre for me.  It's not the most high maintenance lipstick I've ever worn… but it's not effortless either.  Through a work day, I'd need 2 touch ups… that's not really bad for a red is it?
Application however, was incredibly foolproof.  A few strokes of lipliner for insurance and I was able to apply straight from the wand – marvellously easy!
I love both of the ones that I picked up and want to try more of the Rouge Allure Laque range now… any other recs for me ladies?