Are you ready for the 6th installment?  Looking fabulous ladies…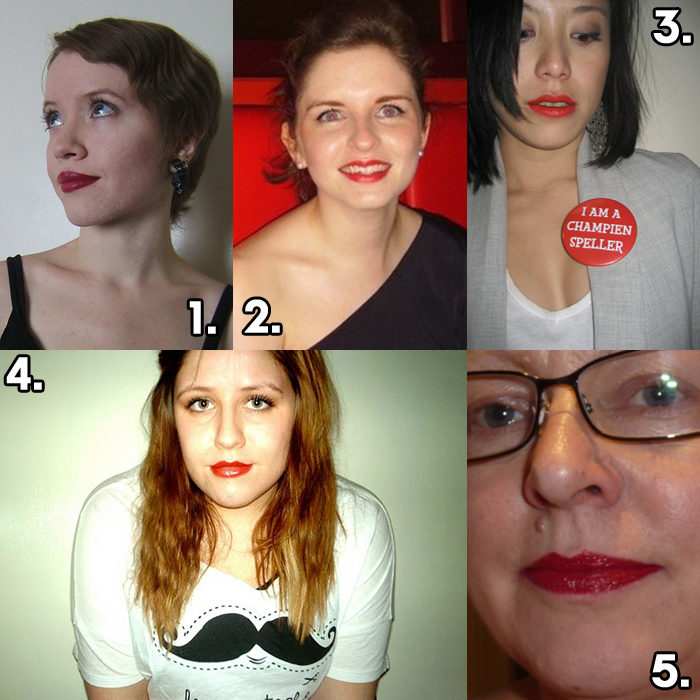 1.  Mia Farrow eat your heart out, JMTolman looks positively perfect in MAC Rebel.
2.  Fiona from AcousticDreamsHardcoreScreams should definitely wear brights more often!  Check out the shade Heartless from MAC's Venomous Villains Collection.
3.  JennyW from MyFunnyValentine is rocking that red with some 'tude!  NARS Heat Wave with MAC Redd lip liner to be precise.
4.  Fern from Fernlaura reminds us to remember the high street with Barry M's Pillarbox Red!
5.  Jenni from NailPolishUK sets the scene with a powerful red lip in Rimmel's Diva Red.