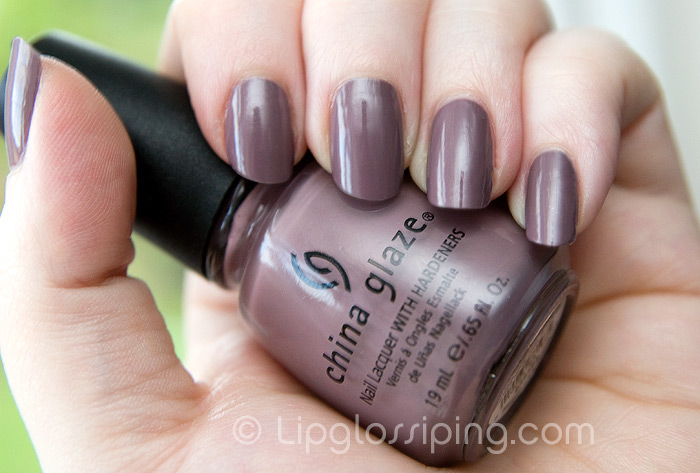 Channelesque is a discontinued China Glaze shade… it's still available on eBay at the standard price so I thought I'd it share anyway.
It's a dusky mauve with more than just a hint of grey.  Quite frankly, it's gorgeous and one of my favourite China Glaze shades.  I *would* liken it to Sephora by OPI's Metro Chic… but as I don't have it to compare, I won't 😉
My bottle is getting a bit old now and could do with thinning… despite this, application was still pretty dreamy.  Two coats to achieve a solid, glossy finish.
For those of you hatin' on my beloved taupes 😉  Is this a bit less concrete for ya?! x