This year, China Glaze's Fall release includes one of the prettiest polishes I've seen in a very long time.  Choo-Choo Choose You, from the All Aboard collection, is an absolute stunner and one that I'd gleefully describe as a "must-have" this Autumn.
To my eyes, the base shade is a dusky violet/taupe, China Glaze describe it as a purple/grey smoky shimmer but I can't pick up the grey in it at all.  Regardless of the base shade, China Glaze do it a dis-service with such a mediocre description, talk about underplaying its depth and chameleon-qualities!
Choo-Choo Choose You is packed with a myriad of colour-changing shimmer.  The polish duochromes from base to tip, in some lights it looks quite olive-y, in others… almost coppery.  It's quite, quite, beautiful!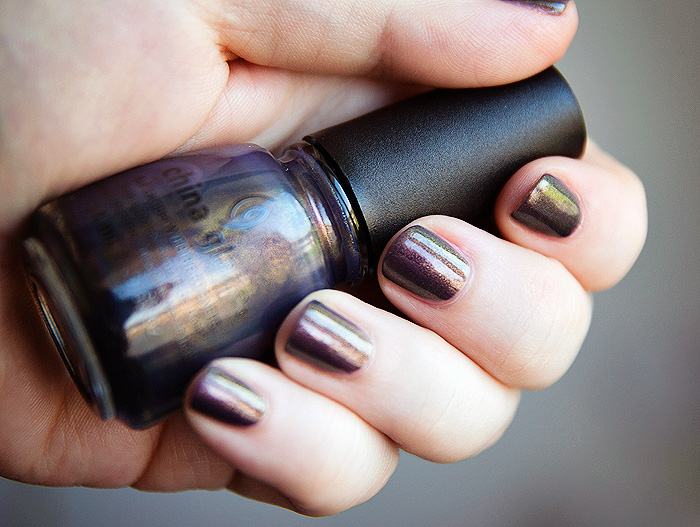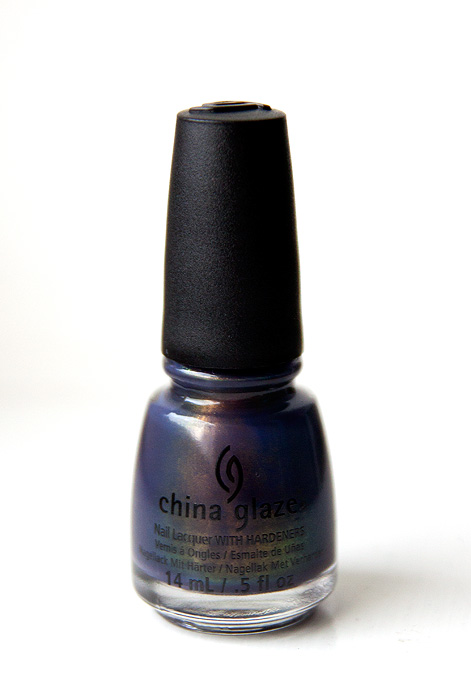 Thanks to the guys at @nailpolish_uk, I have three bottles of this lovely polish to giveaway to you fantastic lot!  If you'd like to get your hands on one… please enter via RaffleCopter below.
T&C
1. Start date for this competition is 16th September 2014
2. Closing date for this competition is 20th September 2014
3. There is one prize to be won, a bottle of China Glaze Choo-Choo Choose You (worth £4.95 each). No cash alternatives.
4. Competition is open to UK residents only.
5. Lipglossiping.com is the sole promoter of this competition.
6. Personal details will not be kept or forwarded and are only used in the context of this competition to inform the winner(s) of their prize status.
7. Three winners will be selected at random from all entries received.
8. Winners will be notified within 5 working days and will be expected to reply to an email sent to the address used to enter the competition within 5 working days or risk forfeiting the prize.
if you liked this post, please don't forget to check out my subscriber options, here