I was eavesdropping on Twitter (as you do) and overheardread VexintheCity tell Cosmetic-Candy that Revlon Pink Pout was a reasonable dupe for MAC Angel.
"No it isn't!" thinks I… "They're completely different!"
So off I rush immediately to test out this theory! (as you do)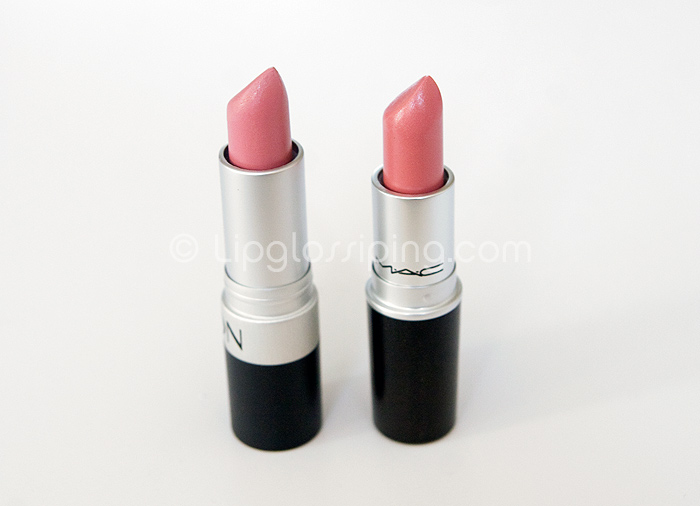 Left-Right: Pink Pout, Angel
I'm serving up my humble pie at this point….
They are simillar aren't they?
So I swatch…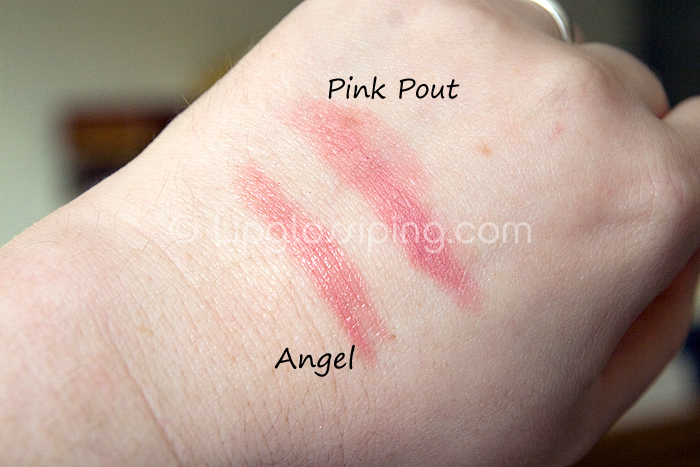 *sigh* I don't like being wrong…
Dupe Alert!
but then… I apply…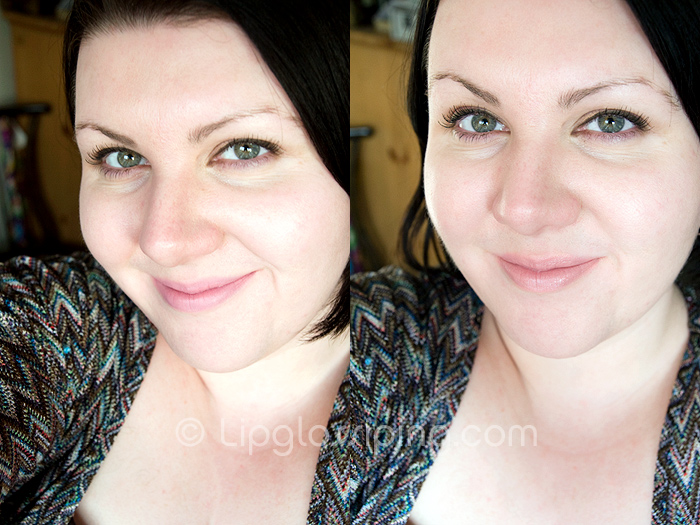 L-R: Pink Pout, Angel
Woah there Nelly!  Pink Pout is… well… pink.  MAC Angel is distinctly beige-toned on my lips.
How on earth?
So there ya go.  Revlon's Pink Pout is a definite dupe for MAC Angel (albeit a matte one) on everybody in the entire universe…
…except for me.
Now, what I want is a Revlon Pink Pout dupe that isn't a moisture sucking matte… um… don't say MAC Angel 😉