…my new Nails Inc. polishes!
I won these in LionLovingTiger's most fabulous giveaway
Look!
L-R: Victoria, Brook Street, Pelham Crescent, London Nights, Tate
5 new Nail Polishes… 5 nails… it had to be done!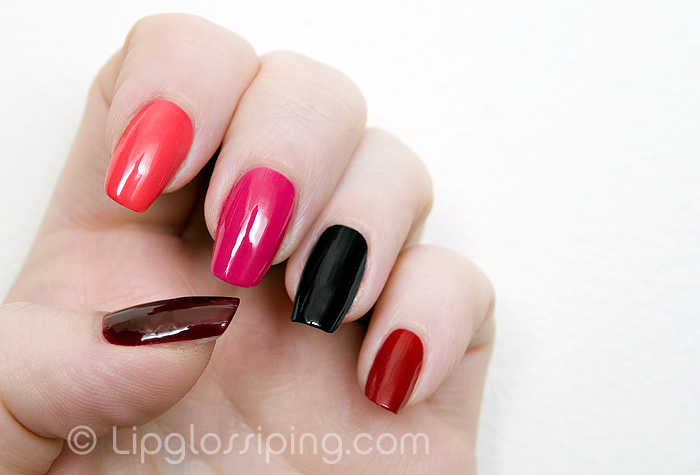 L-R: Same order as the photo above…
I've had a rocky start with Nails Inc. polishes.  I think that freebie I received with Instyle was a shocking bad advertisement for the Nails Inc. brand and nearly put me off trying any more.  I'm so glad I persisted now, they've become one of my favourite ranges.
Are there any brands that gave you a bad initial impression… only for you to grow to love them?
Do you even give brands second and third chances to impress you?