Do you remember when Nails Inc. polishes used to be the pinnacle for British nail polish junkies everywhere?  Our sisters across the pond would be desperate to get their hands on the London street-themed bottles via generous MakeUp Alley swappers and eBayers who were willing to risk sending flammable items overseas.
I've had a niggling feeling for a long time that the brand hadn't been improving with age.
My feelings have been confirmed after taking delivery of a press sample from their latest collaboration with emerging British design talent for London Fashion Week which feels – and looks – like the most half-hearted attempt at spinning a bit of money from a loyal customer base.
So, what exactly is wrong with this new collaboration then?  I'll start at the beginning…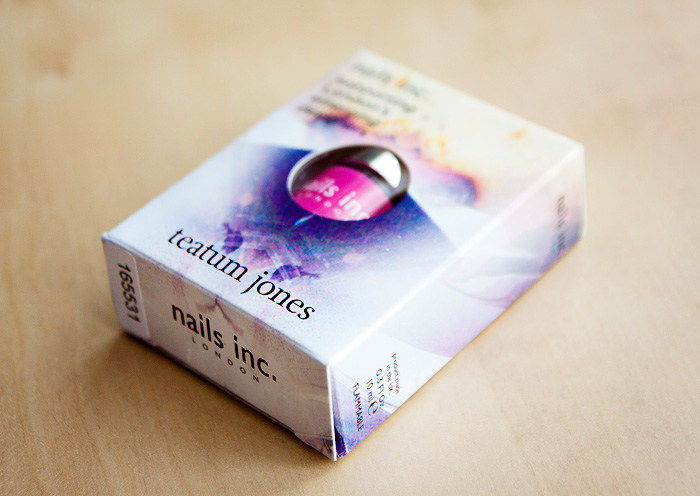 On paper, the press release is impressive.  It makes the collaboration sound as buzzing and inspirational as it should be.  Nails Inc. founder Thea Green waxes lyrical about how "Fashion is at the heart of everything Nails Inc creates. Each designer was given complete creative control to design packaging for three new fashion forward shades in celebration of London Fashion Week 2014.  I am thrilled to be able to showcase such amazing talent".
Great.
Except for a few things…
1. There are three shades available in the collection: a pink, a nude, and a dusky purple.  So blindingly fashion-forward, I can hardly contain my excitement.
2. The designer-created packaging doesn't actually fit the bottles.  The boxes bulge at the front, it looks untidy.  How can you not get that right?
3. The standard Nails Inc. bottles that we're now entirely used to grabbing as freebies on the front cover of magazines have a transparent sticker on the caps announcing the name of the designer who created the ill-fitting box (poor designer).  Hilariously, the sticker on mine hasn't been applied properly and has air bubbles… oh, it's also a bit wonky.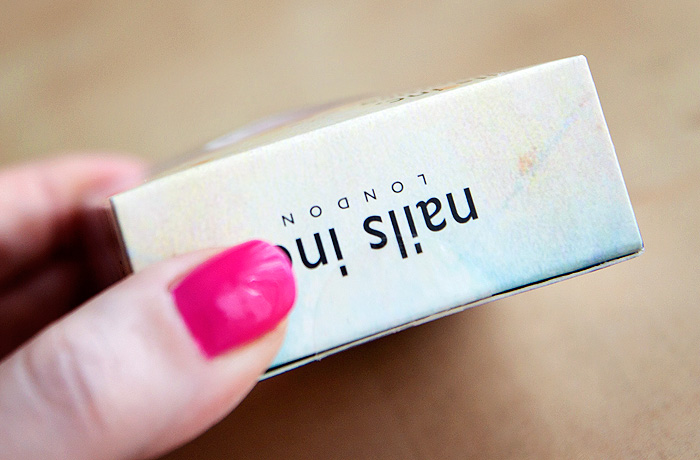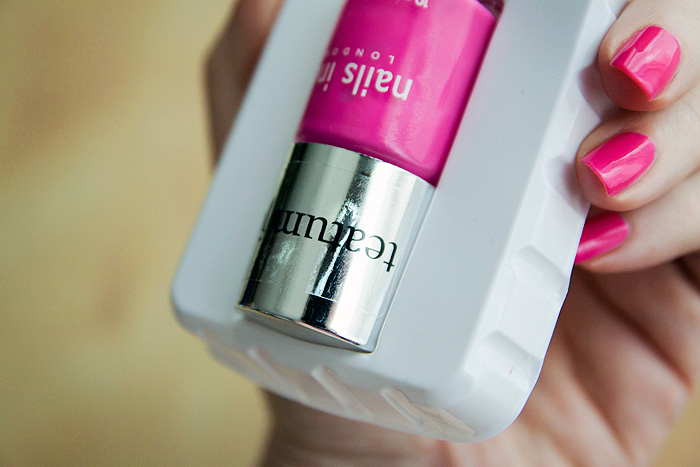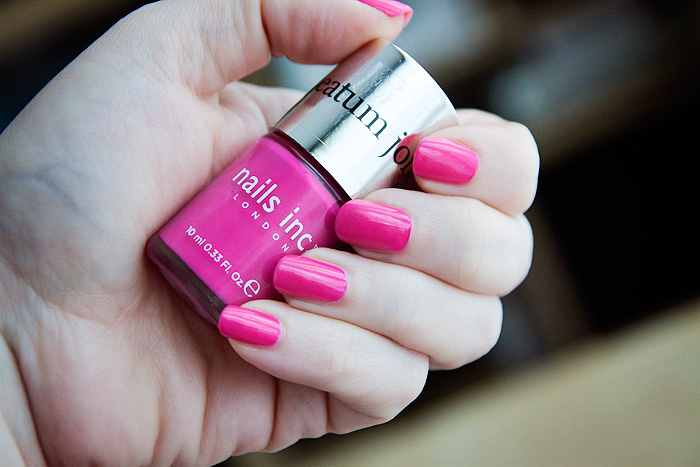 Am I being fussy?  I am when the brand are making such a fuss about "showcasing" emerging talent.  If I were a designer and they offered to showcase my talent as shoddily as this… I'd politely decline.
Also, let's not forget that these are being marketed as "collector pieces" at £12.00 a pop and in this competitive market, brands are saturating the market with high-quality nail polishes for less than half the price Nails Inc are demanding.  The majority of these will be available at a cut-price from your nearest TKMaxx in less than 5-months.
The formula on the polish itself is infact, alright.  I used two coats which offers complete coverage as-long as you apply with a fairly heavy-hand.  You'll absolutely need a top-coat to conceal the dull but not-quite-matte finish which polish-heads will know to expect from an almost-neon shade.  The finished manicure is nice, it's a pretty hot pink.  It doesn't scream cutting-edge fashion to me though, I own a billion hot pinks.
I haven't been this critical of a brand on my blog in a very, very long time but I'm left feeling annoyed by this collaboration, mostly at the quality control issues that do nothing to showcase the designers who got involved and most of all, lets down the paying public.
All three of the Nails Inc. Designer Collaboration for London Fashion Week polishes are available nationwide and online from nailsinc.com, priced at £12 each
* press sample
if you liked this post, please don't forget to check out my subscriber options, here
EDIT: (update: 13/02/14) – Nails Inc. were good enough to respond to my criticism(s), here's what they had to say:

We are sorry that you were disappointed with our young Designers Collaboration.  At nails inc we are genuinely passionate about supporting our talented British colleagues in the Fashion Industry. The association with nails inc and the mentions on the various nails inc platforms is a real benefit in helping to raise the profile of emerging talent.

The colours of these limited edition polishes, which will only be available for six weeks, were chosen to complement the designers' collections, not necessarily to start a new trend in nail fashion.

We recognise how passionate you are about nails and the importance of this on your site, so we very much hope that you will like our future collections and collaborations more.