You'd be easily forgiven if you thought that Butter London Marbs had been released alongside one of the brand's Winter collections… after all, we're pretty used to seeing golden metallics shine at Christmas.  But no, in their usual "sod what the rest of the industry are doing" kinda way, Butter London saw fit to release this golden wonder last Summer and it just about works.
Although obviously a rather brash yellow-gold in hue, there's a certain amount of bronziness to it that makes you appreciate how well it would work with a sunkissed tan.  Something my milk-bottle skin is sadly, unlikely to realise this Summer.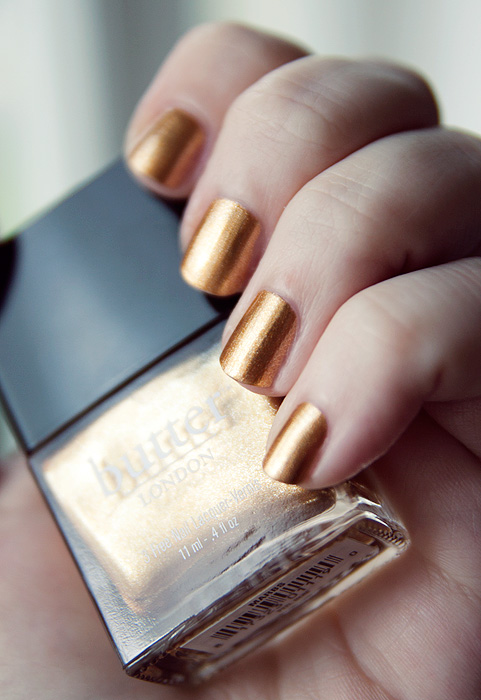 The finish is in fact, startlingly bright with an incredible metallic foil that gives an almost reflective-like quality to the finished product.  I'd generally expect anything so full of shine to be unforgiving over nail ridges but this one manages to disguise the various bumps and peels across my nail beds.
Summer, winter… whatever the season, Marbs is probably the best gold polish I own, especially when it comes to delivering a fully opaque finish in a quick and simple two coats.
Butter London Marbs is priced at £11.95 and available to buy online from powderrooms.com
* press sample
if you liked this post, please don't forget to check out my subscriber options, here