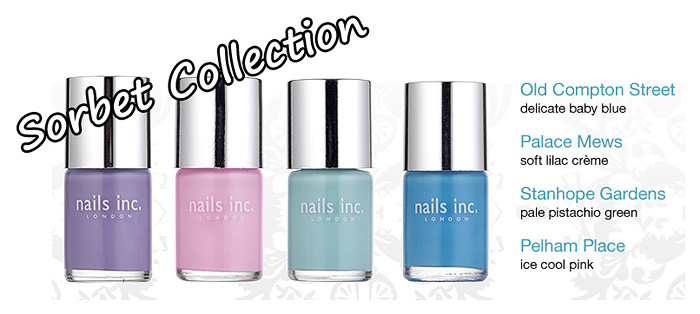 You like?
I love.
That's all.
Ok… you wish…  Not even close.
Is this pastelly?  I swore off pastels in January and now feel silly 'cos I've been loving them ever since!  I don't *really* wear neon summer shades, but adore Summer blues so this is right up my street!
I'm perhaps a little bored of that Stanhope Gardens type colour (though I appreciate many can't get enough of those minty blue shades).
The Limited Edition Nails Inc. Sorbet Collection (cute name) is out now and priced at £25 for the set.