Loves me a good duochrome I do!
The problem with some duochromes is that no matter how delightfully galactic they look in the bottle, once on the nail… they require about a billion coats before reaching full opacity.  I mean, I know that I'll have some extra time on my hands once Leila starts school in September (oh God, I'm not ready) but, five fucking coats is pushing it somewhat, no?
And that my friends, is why you need this H&M cheapie in your lives…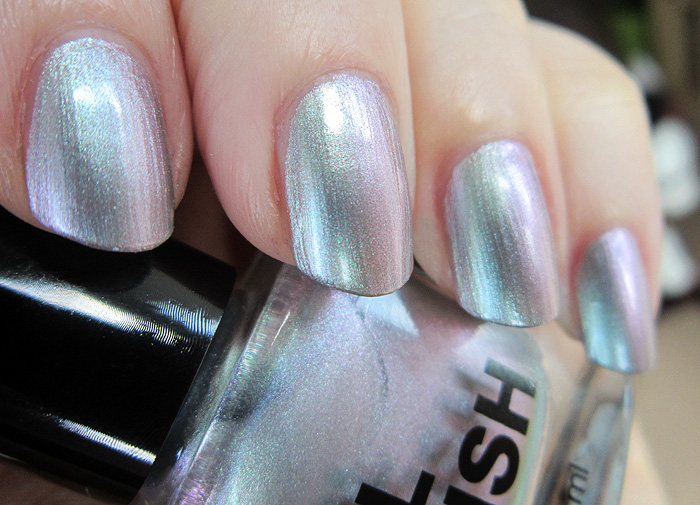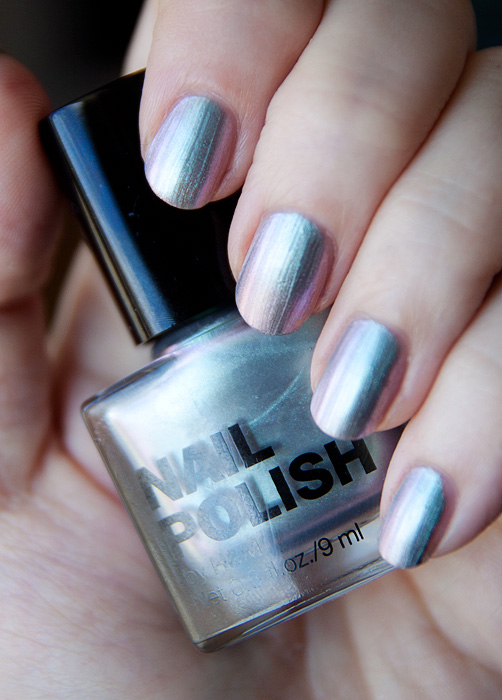 H&M Wintersky is a swoon-worthy polish.  It looks like it's majorly accentuating my nail ridges in the second photo… but it's quite an unkind photo to this poor polish which applies beautifully in just. two. coats.  The brush has a tendency to overload so you do have to be careful to scrape the excess back into the bottle but the formula is one of the fastest-drying (without making any application sacrifices) that I've yet to encounter.  Fastest-drying yet.  It's like pixie-pee or something.
You should be able to tell from the photos that the duochrome shifts from a silvery green/blue to pink/lilac gorgeousness.  I'm also not wearing a top-coat in these shots because I was having a major swatch-session.
H&M Wintersky is currently available in H&M stores… it's also online (if you can navigate their abomination of a website).  Priced at £2.99, it's worth picking up next time you're instore.