L'Occitane are releasing a new limited edition range for the Summer set to tantalise our senses.
Verbena Summer Secret will launch this month with 4 products in the line up: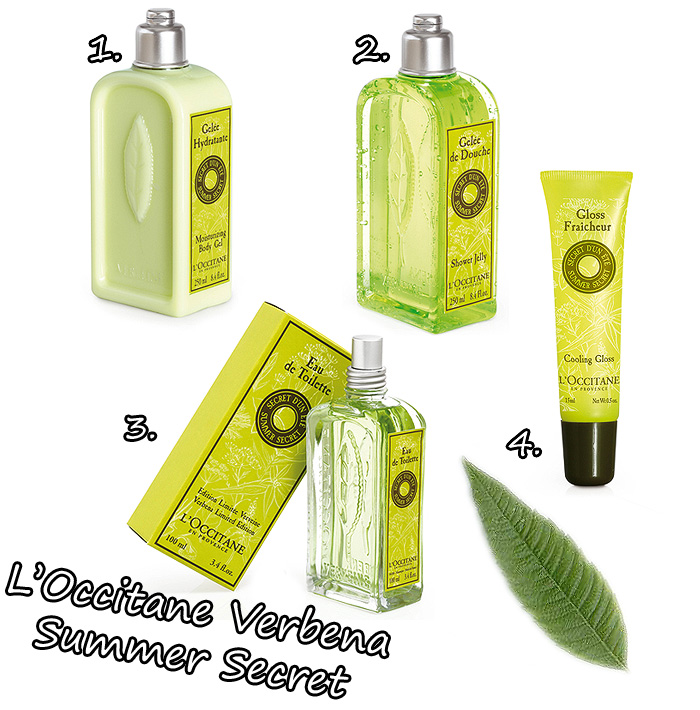 I'm a big fan of the original Verbena line up with it's true citrusy notes that transport you from your 3'x3′ shower cubicle to the lemon groves of Sicily and let's be honest… where else would you rather be on a Monday morning?
The range will include:
1. Moisturising Body Gel – £17.50
2. Shower Jelly – £12.50
3. Eau de Toilette – £34.00
4. Cooling Gloss – £7.00
I'm particularly keen to try the Moisturising Body Gel… it's the word "gel"… anything that conjures up a mental image of being lightweight and easily absorbed is something that makes me sit up and take notice.  Especially in this weather.
Are you a L'Occitane fan?  What are your favourites from the brand?