I've been dragging my heels when it comes to getting excited for Autumn. Everyone around me has gone chunky-knit/boot-buying crazy while I've been trying to eke out one more wear from my floral palazzo trousers before I vacuum pack them away under the bed for the Winter.
But I'm feeling zen about it now. Infact, I feel quite vindicated seeing as Autumn has now clearly arrived with a vengeance this week. Yeah, you go ahead and shiver in your new chunky knit. You brought this on yourself.
It's not that I hate Autumn… despite my protestations, it is indeed my favourite season too and I am particularly partial to the new collections that the cooler weather brings.  I'm already contemplating vampier lips and more Autumnal blushes.  Infact, here's five Autumn blushers that I bet you don't own…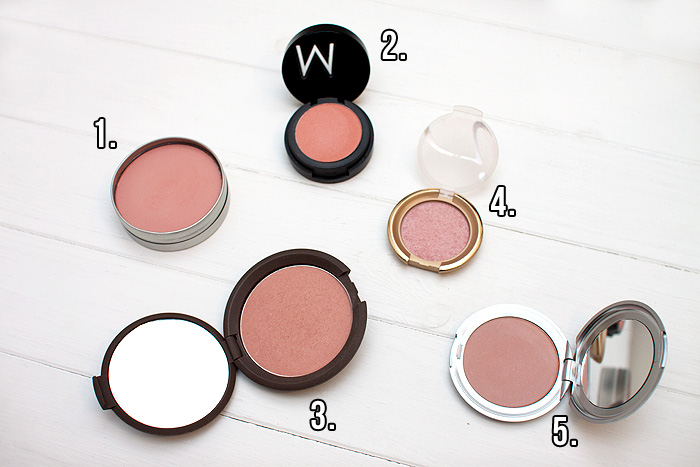 1. Cargo – Tonga: A beautiful, muted matte rose with a hint of mauve
2. Makeup Store – Sugarpink: A soft, dusty pink with a touch of earthiness.
3. Becca Pressed Shimmer Powder – Princess: A muted plum with a hint of bronze, scrumminess.
4. Jane Iredale – Cotton Candy: A sparkly plum with shimmer that flatters without looking too glittery.
5. T. Le Clerc – Brun Voile: A sheer, neutral brown that will go perfectly with everything.
What are your favourite Autumn blushers that don't get the hype they deserve?