Aveda have launched the Passion Flower Collection, a limited-edition, petal-inspired makeup collection comprising: three nourish-mint smoothing lip colours, three nourish-mint rehydrating lip glazes, two nourish-mint lip liners, and six petal essence single eye colours.
The shades pack a greater punch than you would expect from the botanically-based formulas, and ultimately deliver a pleasant surprise when it comes to the end result.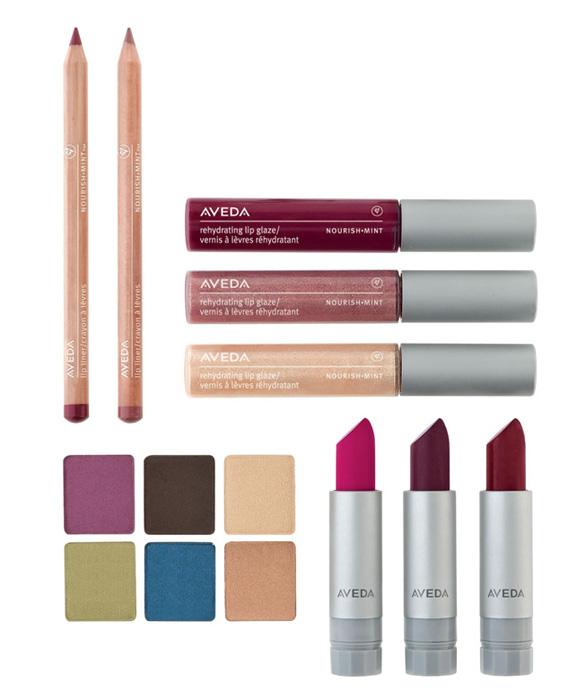 I've been wearing one of the three nourish-mint smoothing lip colours which promises to smooth the appearance of fine lines and increase moisture.  Sounds good to me…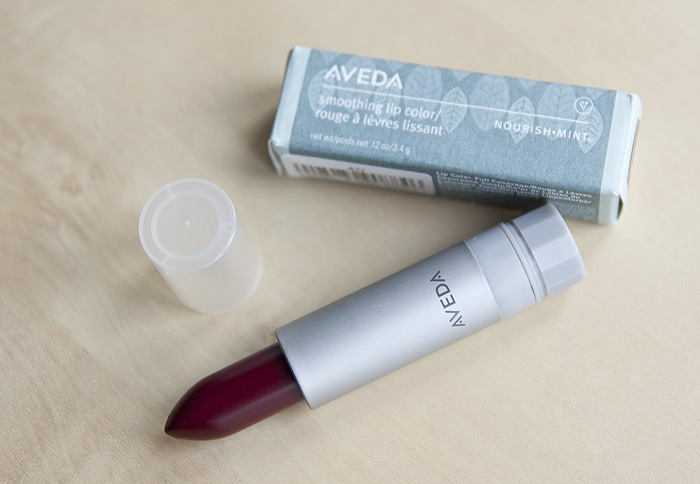 In the bullet, Rare Orchid is a dark, blackened plum/cherry shade, I'd class it as equidistant between red and plum… but in the swatch and on my unpigmented lips, the plum is far more apparent, with more than just a nod to some violet-infusion which delivers a seasonal, vampy look.
The texture is not quite balmy but definitely softer than the average lipstick, pigmentation is buildable and I went all out for the swatch photo, you won't build more colour than this – but I doubt you'd need to.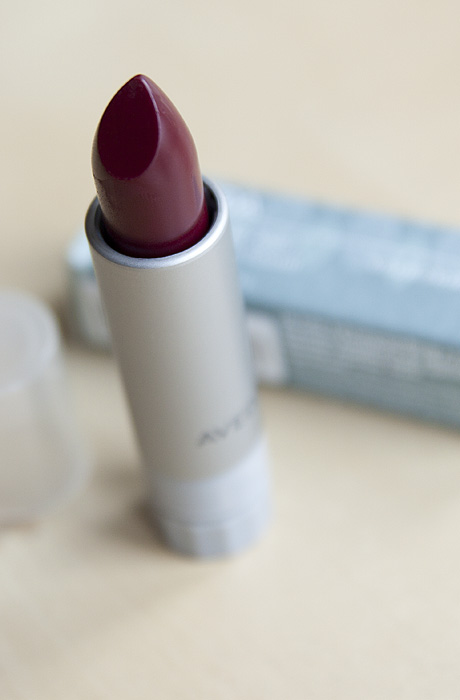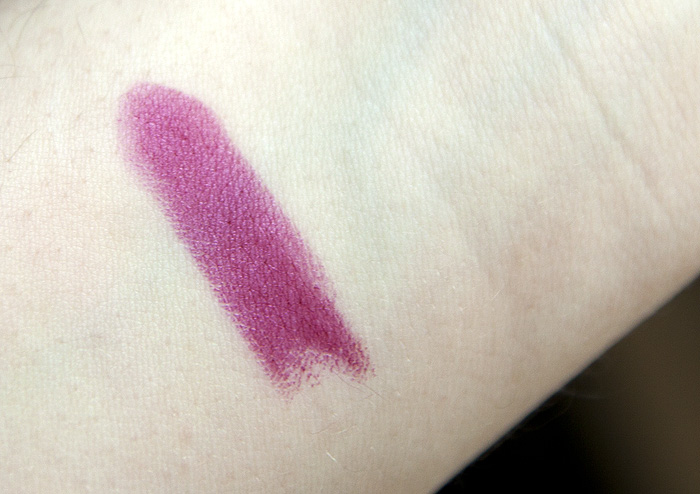 The packaging… is not to my tastes.  I don't care if it's environmentally-friendly… well, I do – but c'mon, does it have to be so bloody ugly?  The shades and pigmentation blow my preconceptions out of the water so it's a shame that the packaging didn't do the same.  I know it's not a biggie, but it's something that detracts from the overall look and feel of the product, for me.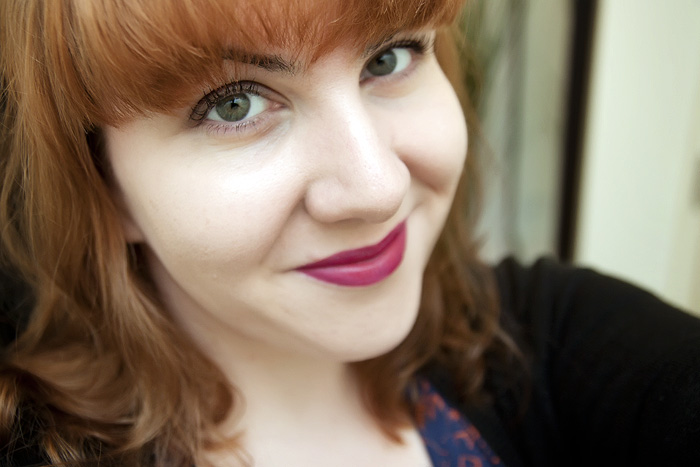 Another thing that I'm sure many won't be keen on is the taste and scent of the lipstick.  In a word, mint.  It's a little tingly upon application – there goes those fine lines it promises to smooth – and the taste does linger on your lips for a while.  I actually really like it, but I think opinion would be quite divided and it's definitely something you need to be aware of before walking away from your nearest Aveda salon clutching it in your hot little hands.
The Passion Flower Collection is available in Aveda salons, spas, stores and on www.aveda.co.uk now, the Rare Orchid Smoothing Lip Colour is priced at £12.50
* press sample