So, it's not the Holidays anymore… it's mid January and I certainly don't feel very 'glowy'.  Wearing this now, makes me incredibly unfashionable and like "SO" last season… Regardless, check this beautiful shade out!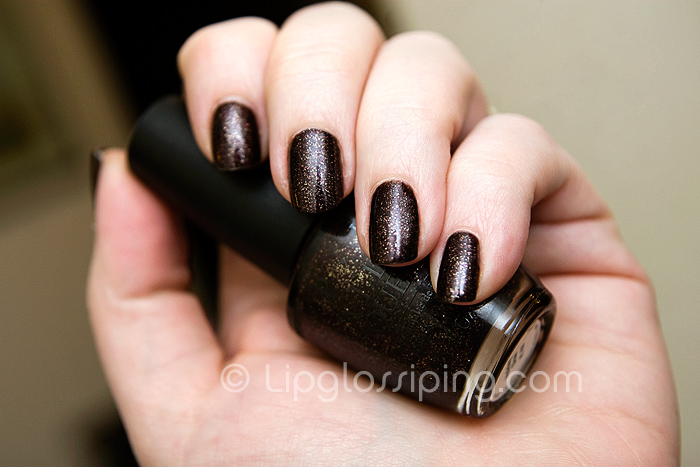 OPI Holiday Glow is a 3 coater to fill in any baldy patches and get the best from it.  It's undoubtedly a glitter but you could get away without using a top coat if you were feeling particularly lazy thanks to the small, smooth glitter particles.
I couldn't decide if the base colour was brown or burgundy, so I'm calling a" BRugurndy".  See how I did that?  No, please don't applaud, you'll only make me blush.  The glitter is a nice mixture of gold and silver, the combo works so well as a whole.
I ended up buying 2 of these by accident.  I thought I'd bought this and Merry Midnight… turns out, I'd just bought 2 of these.  No matter, I'm giving one away on twitter this evening.  So, if you fancy being tragically last season too, find me on there to be in with a shot of winning it.
Do you like? This is probably one of the most sophisticated glitters I own… I love that OPI wide brush too…