Smashbox's answer to the Urban Decay Naked franchise is finally here, and for anyone who can't get enough of these nude eyeshadow compendiums, prepare to have your head turned by another claimant to the throne.
The Smashbox Full Exposure Palette features a full set of complementary shimmer and matte shades.  Complementary in the sense that they pair up beautifully… you're not really looking at a full palette of fourteen-different shades, it's less convoluted than that.  Consider it more like a palette of seven daily-use shades that give you a choice between two textures.
The housing is pretty substantial in a I'm-not-very-portable kinda way.  If you don't mind the chunkiness of the UD palettes, then this won't bother you but if you prefer something a little more streamlined, take a look at the recent Clinique offering as an alternative.  The front of the Smashbox palette features some too-gorgeous-for-words holographic lettering that made me go a little weak at the knees.  I'm not ashamed to admit that my head gets turned by such frivolity… it's beautiful.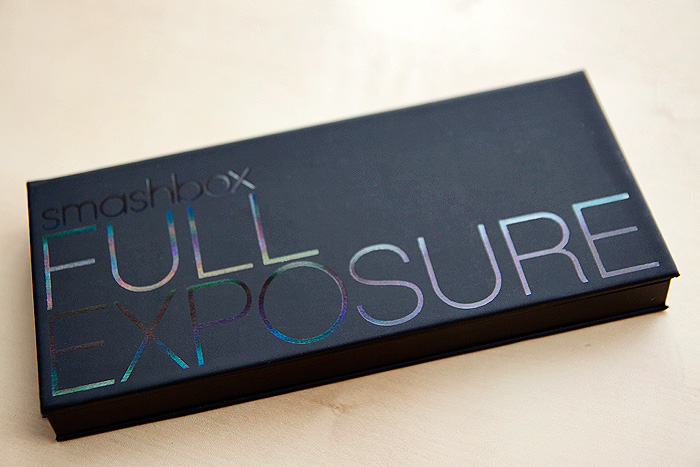 Once inside, there's a large mirror, the fourteen eyeshadow pans, and a high quality, double-ended brush.  The brush is worth a particular mention as it's been designed to work in partnership with the textures in this palette.  One end should be used for applying the matte shades and one for the shimmers.  It's a nice touch.  There's also a mini mascara included.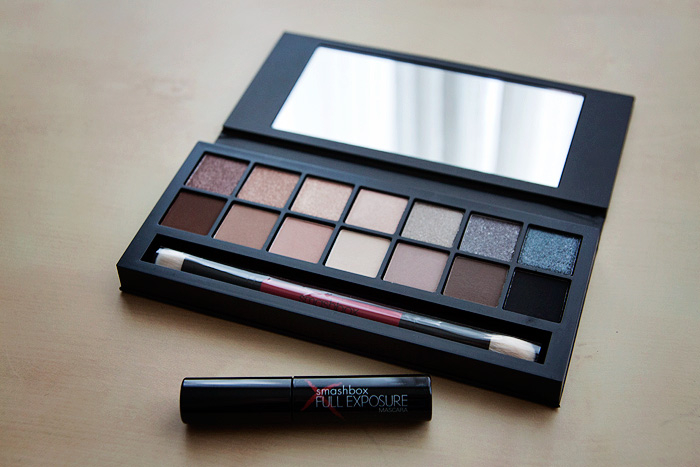 Onto the shades themselves, this is, afterall… the heart of the palette.
I would have prefered to see the mattes along the top row here… they are, after all, the workhorse part of the palette.  The mattes are beautiful, non-chalky and rich in colour.  They apply with great pigmentation and blend smoothly… a reason in themselves to pick up this palette.  The seven shades offer the full-spectrum from palest to darkest along the neutral line and I can't really fault them.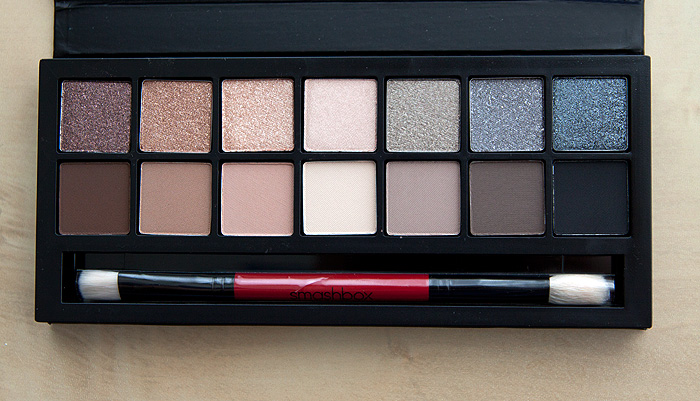 I can't say the same for the shimmers.
The top row of the palette will confound you.  How can the mattes be so uncomplicated and these beautiful shimmers so… high-maintenance?  The easiest way to give you an idea of how they apply is to remind you of the "notorious" glitters from Urban Decay, the likes of Midnight Cowboy… such a beautiful shade but so finickity.  With the Smashbox Full Exposure Palette, you're basically getting a set of seven of these along the top row.
Are they unworkable?  No.  Are they useless?  No.  But you have to learn to love them if you don't want to cast the whole thing out the window.  The learning curve for this isn't steep but for many, it will be an ask too far.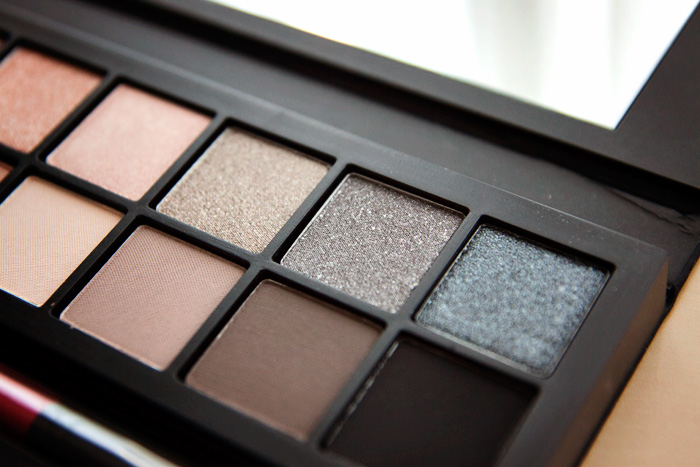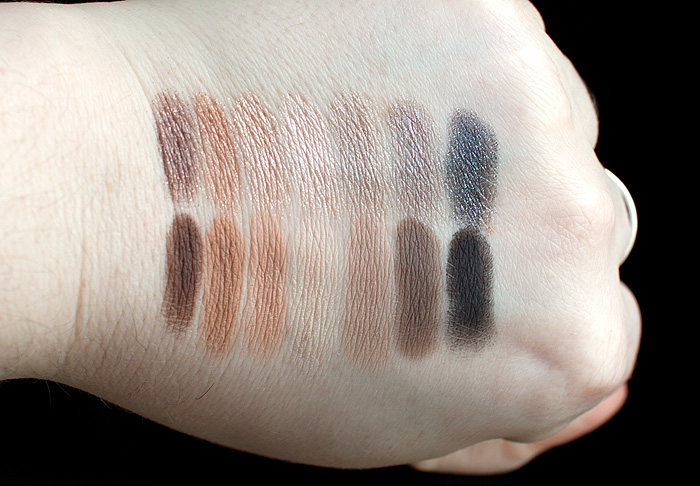 The base of the shimmers is only lightly pigmented, meaning that you're going to need a primer for these shades to display anything more than a pretty scattering of glitter across your lids.  This isn't a problem and I recommend using something like the Fyrinnae Pixie Epoxy which still works better for adhering glitters to your eyelids than anything else I've tried.
Alternatively, you can just go with it and ride this palette bareback.  Embrace a dusting of complementary light (and lack of colour) across the matte base that you've applied from lower portion of the palette.  That is after all, I'm assuming… the reason why these shades work so nicely paired as you look at them from top-to-bottom in the pans.  Just be sure to do your eye-makeup before your foundation routine to work around any fall-out issues.
Basically, this palette, beautiful though it is… has its pitfalls.  There's room for post-purchase disappointment if you don't know what you're getting from it… so do go and check it out on the counter with an open but cautious mind about whether it would fit in with your beauty routine.
A final special mention goes to the rather nifty eye-shape chart that the brand have included.  It features mini-tutorials on how to use the palette to suit a variety of eye-shapes from almond to round, downturned to monolid, and even includes some tips and techniques for hooded eyes.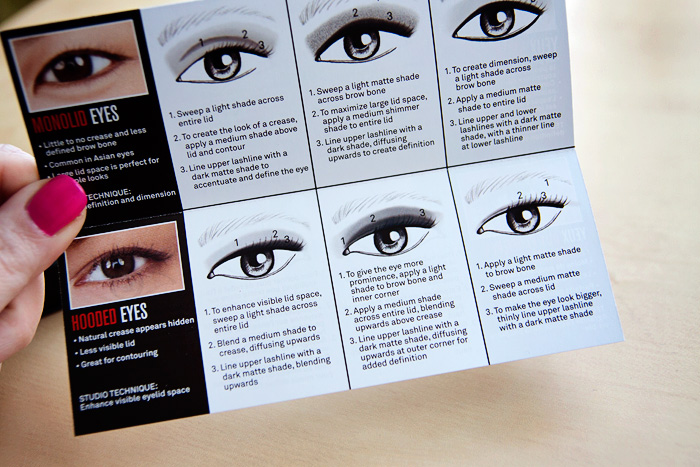 Have you tried this palette?  What are your thoughts?
The Smashbox Full Exposure Eyeshadow Palette is priced at £36.00 and is available to buy instore and online from boots.com or smashbox.co.uk
* press sample
if you liked this post, please don't forget to check out my subscriber options, here