Taking a break from the Summer shades for a moment to dazzle you with Butter London's Black Knight – a veritable nebula of twinkle on yo' nails.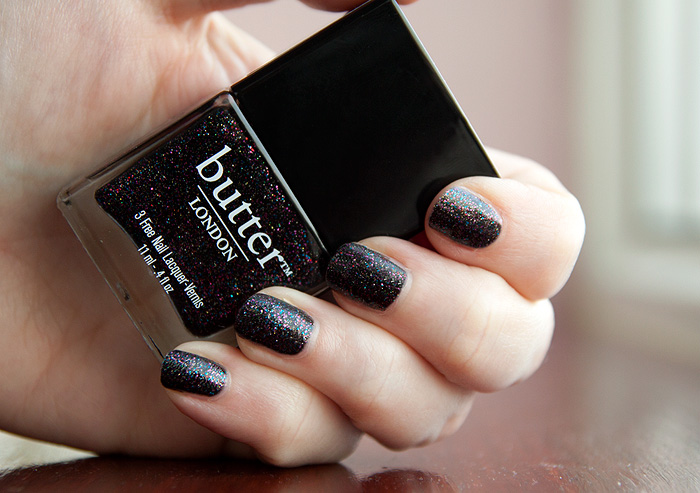 I feared that The Black Knight wouldn't live up to my expectations, so many times have I been disappointed by a glitter but this one dodges that particular bullet.
The glitter sits proudly on the nail bed without sinking into the base colour and a single layer of top coat is enough to stop my teeth from grinding in protest against a gritty finish.  Fully opaque in three coats, it's what one might technically call "a bobby dazzler".  There, I've just come up with Butter London's next shade name.
Butter London The Black Knight is available to buy online from PowderRooms, priced at £11.95