When I heard that Glitter Gal polishes had made it across to the UK last month, I immediately skipped over to the UK stockist and placed an order for the two polishes that I'd been wanting for a while.  I first tried a Glitter Gal polish a couple of years back, and very pretty it was too – since then, the line has expanded greatly and my heart was going pitter-patter for their holographic RED… but more on that one another time (i.e. when I've done the photos).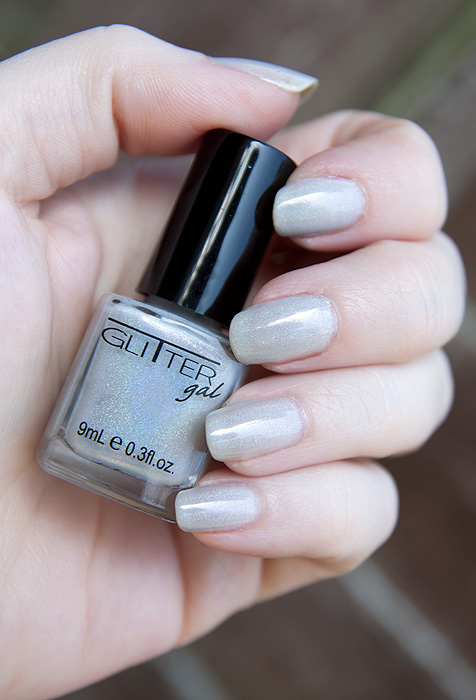 Light As A Feather is a subdued holo which compliments the soft, ethereal shade beautifully.  It looks plumpity and squishy on the nails with a little visible nail line peeping through despite three coats.  I think it actually suits the calm demeanor of this shade to be a little sheerer.  Sure, it's not a wham-bam in your face holo but it feels like a demure, more grown up version of the trend – ideal for those of us looking for a work-appropriate bit of sparkle.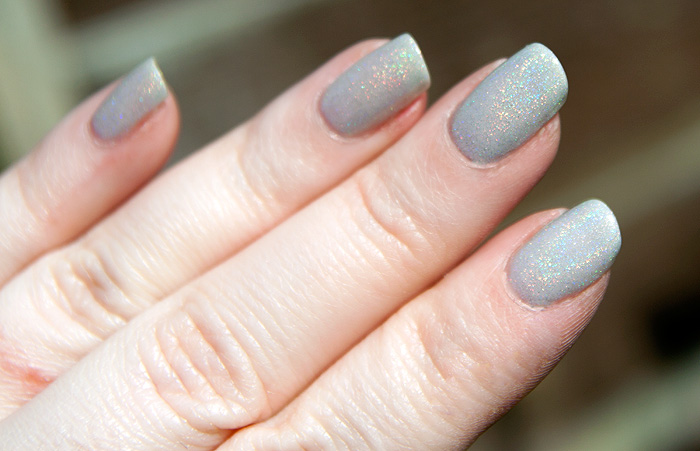 Once the light hits it (please excuse my dry hands and nails), the holographic particles spring forth and dance a little jig on your fingertips.  They're linear in placement and sparkle rather than dazzle with their prettiness.  Jenni has a great swatch of it here.
Glitter Gal Light As A Feather is priced at £8.75 and available to buy online in the UK at Sjmwell Nail's & Beauty