…for easy glitter nail polish removal.
No more endless wiping and scraping to get the glitter polish off your nails.  No more sighing and soaking of fingers in pure acetone till your cuticles shrivel up and you develop hang nails that reach your elbows.
At least, that's what 2 of my lovely readers promised.  Meganne, and Lisa – to give credit where it's due.
so it goes something like this…
1). Take your cotton wool and dampen it with nail polish remover.  I like to make it quite soggy… I don't wanna have to be doing this more than once 'cos I haven't got enough remover on the pad yano?
2). Hold the soaked cotton wool to your nails and wrap a bit of foil over the top…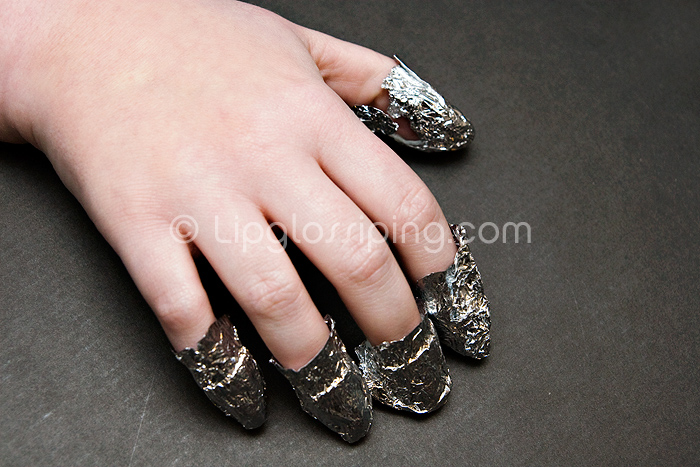 It's at this point you're wondering if you're actually the butt of a big fat joke.
Wait 5 minutes, no less… and then remove.
I can happily report – it works! As ridiculous as you may look with your tin foil tips, it saves a hell of a lot of effort and irritation.
Try it!  If nothing else, at least the aliens won't get to your fingers.