Like a four year old with a brand new craft set, I've finally gotten to grips with my nail striping tapes that I bought about a million years ago before promptly relegating to the back of a drawer.
You see, when I first applied BarryM's Gelly polish in Papaya, I didn't really like it… it's not quite as "peachy" as I was hoping for, a little too bright against my pale skintone. Especially for a school day.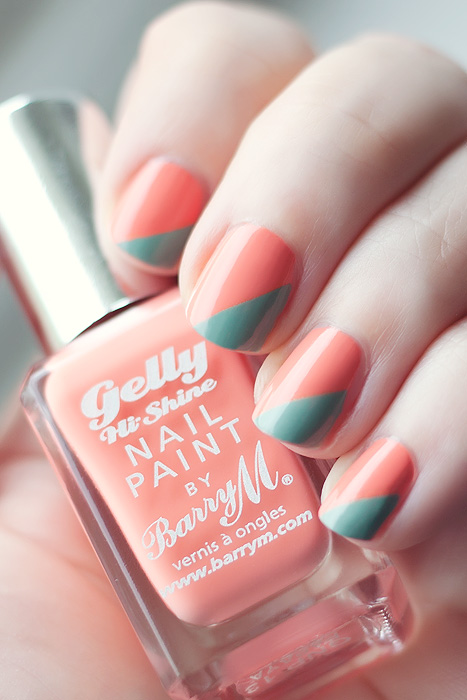 So, I grabbed a muted green polish and with the help of a few strips of tape, managed to create quite the neatest lines I've ever accomplished!  Go me!  This was all a complete fluke you understand, even the fact that the colours kinda go together was not part of a greater master plan.  I simply got lucky.
Doesn't it look nice though?  If you don't Pinterest the shit out of it, I'm not talking to any of you again.
Don't own any nail striping tape?  Oh, you should!!  It's only taken me a couple of years to get round to using it… I bought mine on eBay.  Next time, I'll actually try leaving the tape ON the nail… but you know, baby steps…
Are you sporting any nail art at the moment?