MAC's Oh, Oh, Oh lustre lipstick was recently released in the brand's 8438594th collection of the year.  Oh ok, it was released in their huge 51-piece MAC Me Over collection for Autumn.  Said collection included a total of eight lipsticks, I fell in love with one.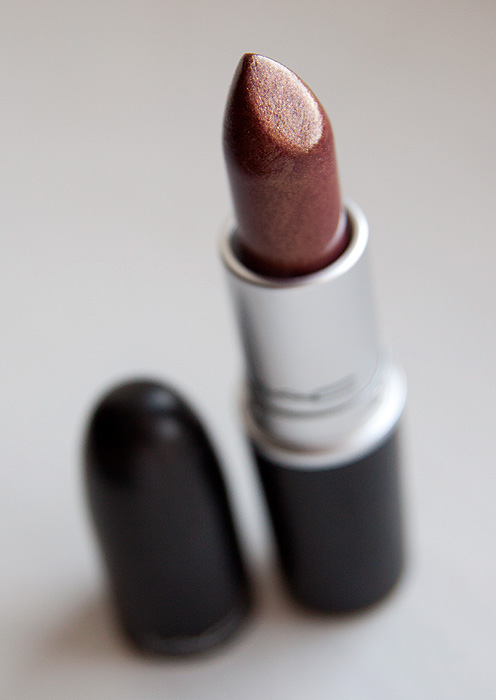 MAC Oh, Oh, Oh is an unlikely-looking contender in the tube with an overwhelming impression that you're looking at a bronze/copper shade.  Not so my fellow lipstick-lovers, for Oh, Oh, Oh is infact a beautiful plum with vibrant gold shimmer, rendering it absolutely perfect for Autumn.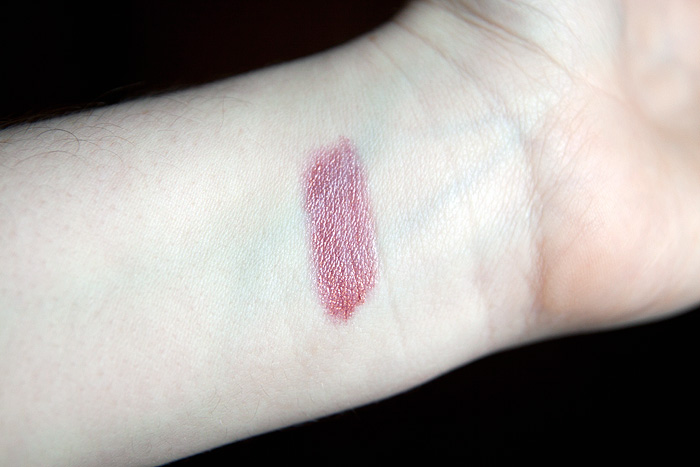 Lustres are my favourite MAC lipstick finish, sheer (but not too sheer) and glossy with a softer texture than most.  Once warmed up, it glides on with no issues and imparts a healthy dose of colour to my naturally unpigmented lips.
I like to wear MAC Oh, Oh, Oh with a pink or plum blush, a slick of eyeliner and not much else.  The beauty in this lipstick lies in the golden shimmer that deserves to take the main stage.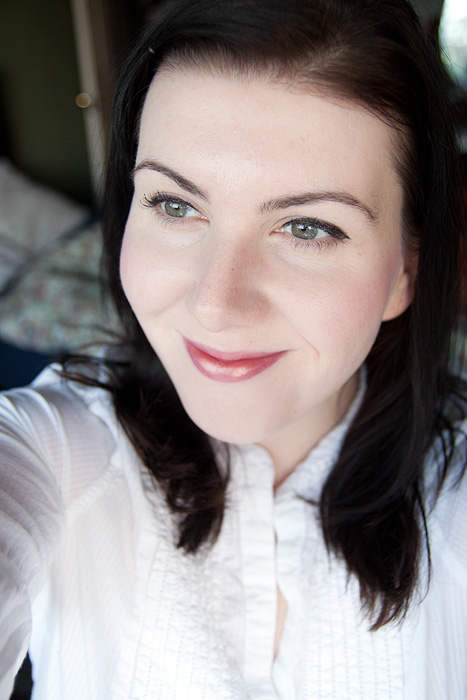 Have you found your favourite Autumn lipstick yet?
MAC Oh, Oh, Oh Lustre Lipstick is still available on the MAC Website in the going-going-gone section priced at £13.50, if you wanted to snap up a great choice for Autumn, better be quick!