One of the best beauty innovations in recent times was when bareMinerals finally made their sifters, lockable.  It was a game-changer… no more loose minerals floating around on the wrong side of the pot, no more having to poke selectively through the labels with a biro, exposing only a few sifter-holes at a time. Simply genius.
Unfortunately, I can't say the same about the latest innovation coming from bareMinerals HQ.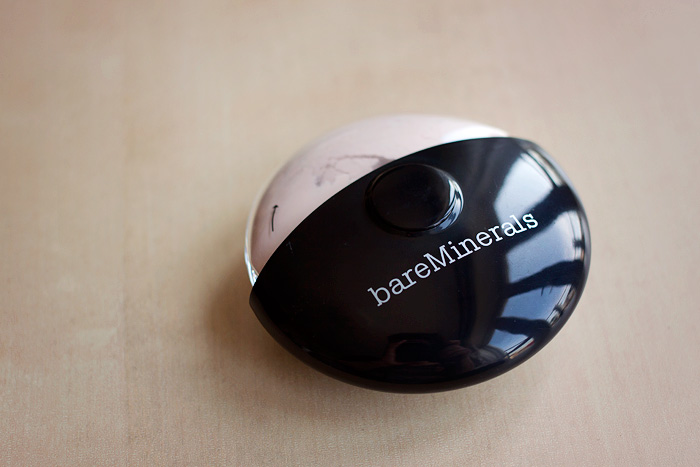 The brand's Limited Edition 15th Anniversary Mineral Veil Finishing Powder looks the damn business, let's be honest.  It's basically a cross between a gadget and a beauty-item and you can't tell me that you beauty-loving souls don't love a bit of gadgetry with your cosmetics, 'cos I know you do!
The 8g of Mineral Veil powder is housed in one end of the revolving "clam shell", while at the other… a soft brush dispenses the product onto your face, blurring imperfections and giving your skin a final gloss.  Now, whilst the product does all of those lovely things (I'm a long-time fan), unfortunately the limited edition dispenser doesn't really add much to the experience.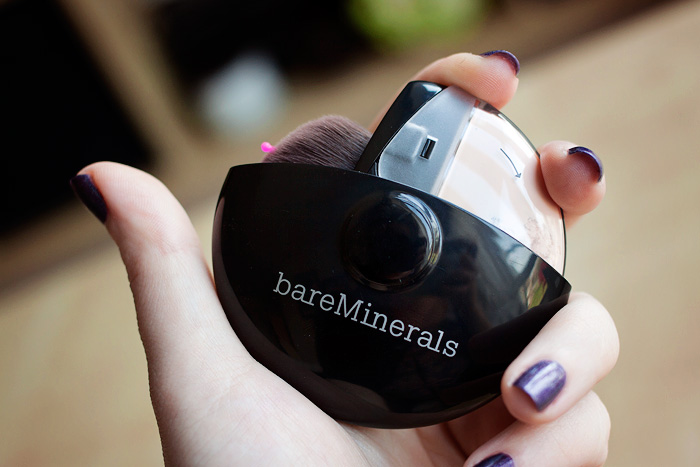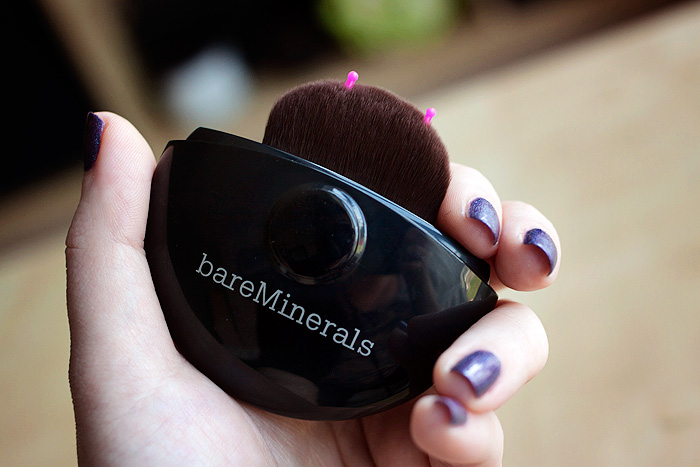 First things first, it's not refillable.  There seems to be some confusion online about whether or not you can top-up the contents once they've run out.  You can't.  This is a one-off novelty purchase, and this irks me a little.  Ok, a lot.  What if I'd fallen in love with it only to discover that my product-lust was subject to a time-limit?
Secondly, it takes a lot of effort to get the powder to distribute through the brush evenly.  During normal use, you'd just dip your brush into the sifter to coat the tips with a fine layer of powder.  With this gadget, you're working from the opposite end of those brush fibres and the powder needs to work its way down to the tips from the base.  The dispenser is only able to flow product from two holes at either end of the brush (shown above where the two pink "plugs" are located).
My experience over the last few weeks has shown that nine-times-out-of-ten, I just don't get an even distribution of product across the brush head.  It's not unusable but it's definitely a step down from the usual application method.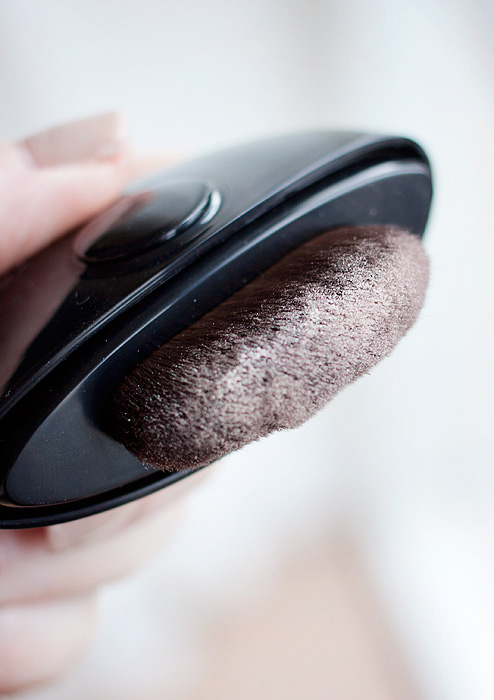 Not to put an entire downer on the product, I truly can't deny that it's really convenient for travel and I haven't discovered any spillages or leaks in my handbag.  The dispenser locks securely when not in use and it is a pretty neat solution for taking down the shine on a midday face.
Ultimately, it's a great idea but it needs fine-tuning… I'd love to see this product return as a permanent (refillable) item after a little product development.
The bareMinerals Limited Edition 15th Anniversary Mineral Veil Finishing Powder will be available from next month instore in bareMinerals boutiques, on the website, and at Boots, priced at £22.00
* press sample
if you liked this post, please don't forget to check out my subscriber options, here