I'm bubbling over with love (geddit?) for the product development team at NEOM who have managed to inject actual bubbles into an sls-free bath foam formula.  Which, by rights, shouldn't have much in the way of foam to write home about.
Did I mention that it smells heavenly too?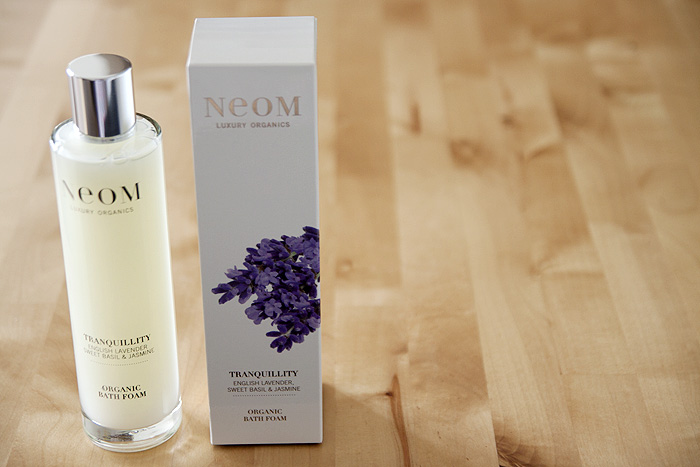 NEOM Organics new Tranquility Bath Foam delivers a sudsy hit of relaxation with plenty of (albeit not massively long-lasting) bubble-age.  By the time I was reaching for a towel, there was not a bubble left in sight, which Mr. L said was "rubbish".  I happen to disagree because there's nothing I hate more (except for spiders) than having to karate chop/swipe bubbles off my legs as I'm about to step out of the bath.  Also, the final head dunk for Leila… her hair is washed, I don't want it bubbled up again!
But I digress…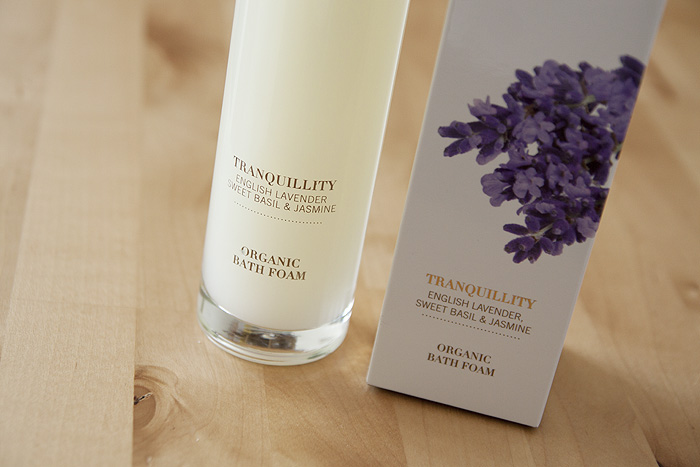 If your skin is sensitive to the usual bubble bath offerings on the market, you'd be wise to take a look at the bubbling sls-free alternative that is Tranquility Bath Foam by NEOM Organics.  Available online, priced at £20.00 for 200mls.  You can just about get away with half a capful per bath, which will probably bring the price down to around 60-70p a bath.
Or… even better, you could take advantage of an exclusive 25% discount code for Lipglossiping.com readers….
www.neomorganics.com
Code: lipgloss (enter at checkout)
Discount: 25%
Terms: Can only be used on full price items.  One code per order.
Expires: midnight Monday 1st October
Bubbles… do you need them to enjoy your bath?