fid·dle·stick

exclamation /ˈfidlˌstik/ 

Nonsense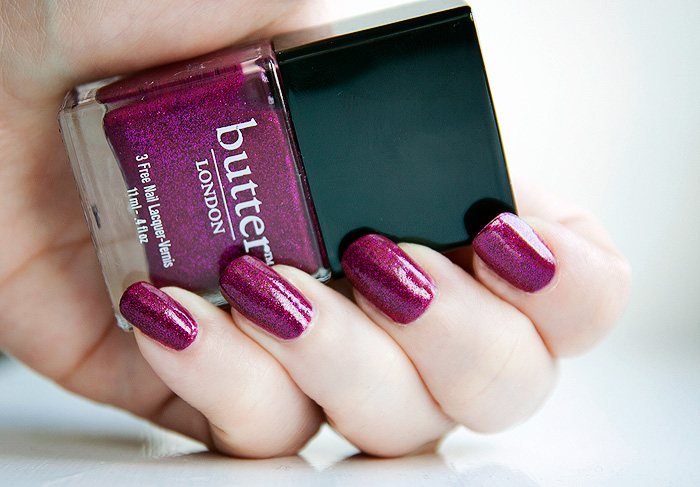 Who knew such a bunch of "nonsense" could look so pretty?
Butter London Fiddlesticks is a deep magenta glitter suspended in a raspberry base. It was released as part of their Holiday 2012 collection and thus, horribly inappropriate to be wearing in June. Whatever. It's pretty and I like it… so I'm gonna wear it.
The coverage is pretty full-on and the above photo shows it worn with 3-coats, which as you can see, delivers full and complete opacity.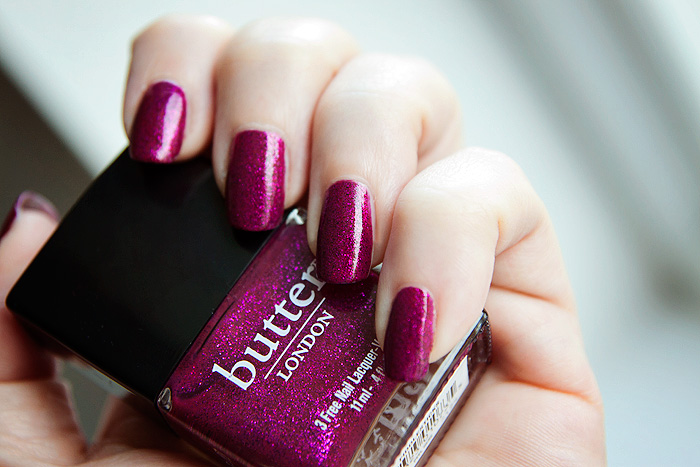 Removal is a minor bitch… what with it being glitter and all. You could layer this one over something like Butter London Blowing Raspberries and I'm sure that a single coat would have much the same effect with less irritation during the removal process.
Butter London Fiddlesticks is priced at £11.95 and available to buy online from PowderRooms.com