I promised a proper review of the Boots No7 Stay Perfect Foundation* that I've been practically living in all Summer. I also mentioned about how I'd never in my wildest dreams actually imagined that it would work well on my skintype.
I don't know about you but there are certain preconceptions I have when I hear the marketing blurb about products. To me, something that is touted as "stay perfect" or "long-lasting" inevitably puts me in mind of a foundation designed for oilier skintypes. At the very least, something that my dry/combination skin would fail to tolerate.
In this instance, I was wrong.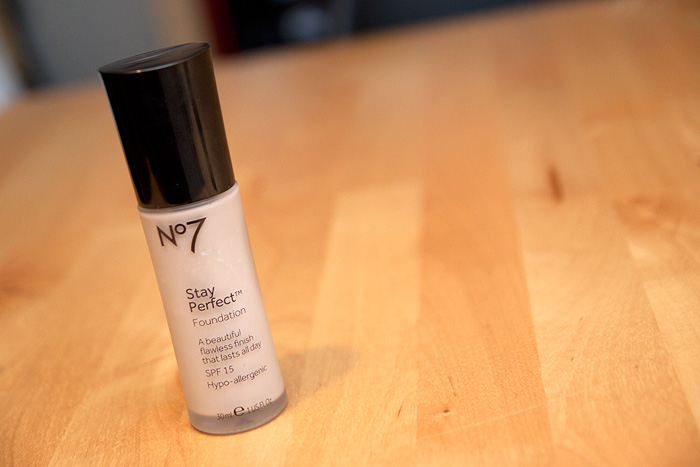 No7 Stay Perfect foundation comes in an impressive range of 17 shades and I, somewhat predictably, was matched to the lightest of these: Calico.  I find Calico to be quite neutral in terms of hue, leaning neither too pink nor too yellow.
The finish is semi-matte and I'm unsure at this moment in time how my skin will tolerate this foundation when Winter comes around.  I'd hypothesise that we may not be quite such good buddies once the dry-flakes settle in for the season but at the moment, whilst my skin is very much "combination", the No7 Stay Perfect is ticking all the right boxes.
One of the reasons I'm getting on so well with this foundation is down to a slightly unusual reason, the packaging.  In terms of how much product the pump dispenses, for me… it's perfect.  Now, I don't know about you… but unless a pump dispenses a ridiculous amount of product, I generally just apply the lot without really thinking about it.  This one dispenses slightly less than the average pump's worth, but isn't so meagre that it makes you want to dispense another pump.  For some reason, this makes me really work the product into the skin… stroking and buffing the liquid formula until I achieve what is, quite literally, the perfect amount of coverage for me.
I know that it seems such a strange reason to love a foundation but it wasn't until I used this that I realised just how much I tend to simply (over)apply whatever is dispensed onto the back of my hand without thinking.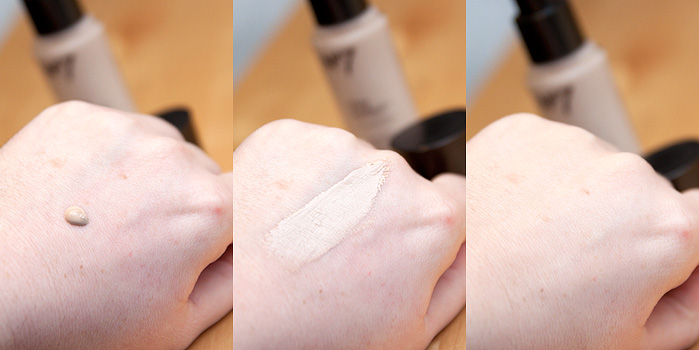 The Boots No7 Stay Perfect foundation gives me enough coverage (I'd class it as sheer/medium) to tone down the redness around my nose without obliterating my natural skin-texture, it evens out most areas without masking natural radiance and most of all, it lasts almost all day without slipping from my nose or chin.  My only caveat with this product is I feel that it has a problem with oxidisation, something I can just about get away with because I'm not particularly heavy-handed during application.
The formula feels lightweight on the skin and pairs beautifully with a silicone-based primer, despite the included SPF.  Infact, this is the first foundation I've used that actually makes me want to reach for a primer.  I've worn it both with and without but for literally, the first time, I can see a difference in my skin texture when using a primer.  It glides over the top and gives a great impression of minimising some of the pores on my cheeks.  I'm all about cutting out the extra steps during makeup application but I genuinely get a little bit excited when I apply this foundation/primer combo (for the record, I'm using my DHC Velvet Skin Coat primer).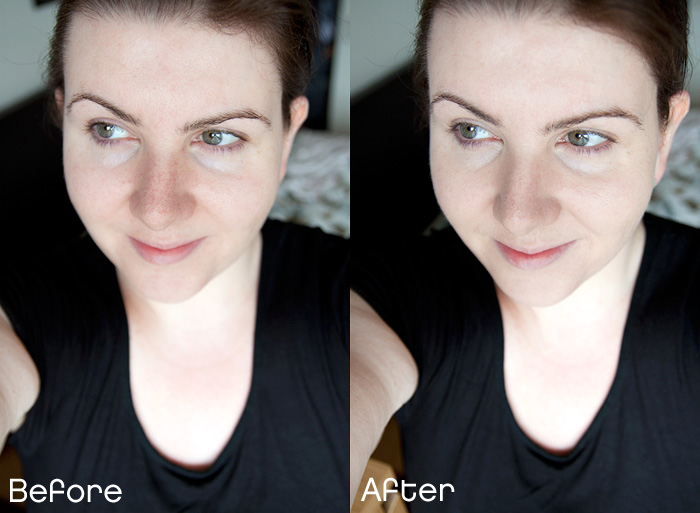 Anyway, enough gushing… I've taken my time with this review because I feel strongly about its value as a bloody great foundation.  For me, it's a bloody great foundation.  It also helps that it doesn't cost ££££, no?  Slightly bizarrely, I really seem to get on better with high-street foundations than expensive ones.  Good for me, I suppose!
The picture below shows the foundation with a full-face of makeup on top.  No highlighter or light-reflective blush, I'm loving the natural luminosity!  I just hope and pray I'll still be able to wear this once the weather turns cooler.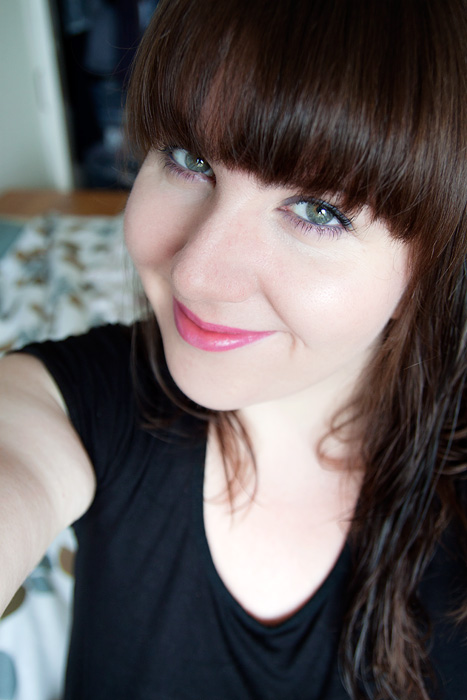 Boots No7 Stay Perfect Foundation is available to buy online and instore at Boots, priced at £14.  Have you tried it?
* press sample