The new Urban Decay 15 Year Anniversary Eyeshadow Collection* offers fifteen new shades, that's one for each year they've been around.  Fifteen years huh?  I wonder when they launched the brand to the UK market?  I can probably remember back to around 2005/6 but don't quote me on that… as I think I've said before, it was their nail polishes that used to catch my attention back then.
Anyway, 15 years… 15 new shades.  Let's take a closer look at them.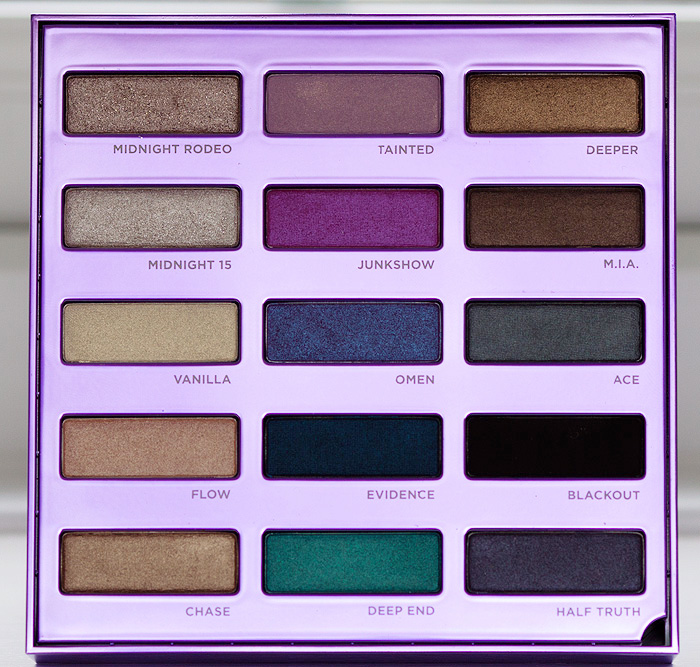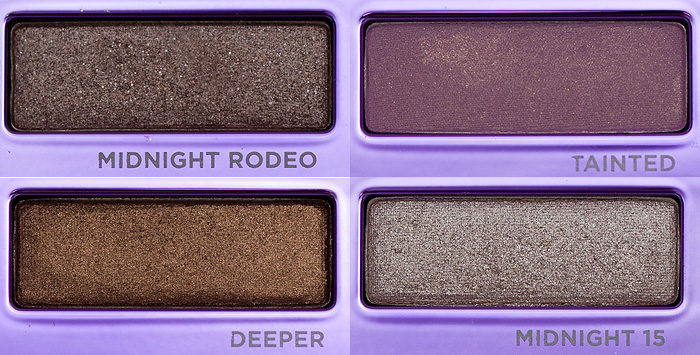 Midnight Rodeo (medium metallic brown w/silver and gold glitter)
Tainted (pale matte purple with golden shimmer)
Deeper (deep shimmery golden brown)
Midnight 15 (oyster pearl w/silver glitter)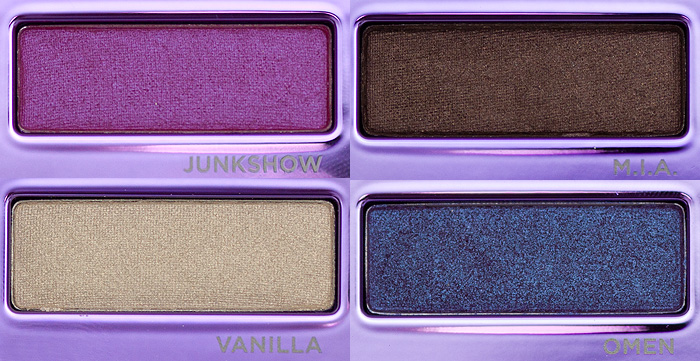 Junkshow (bright pink w/fuchsia shift)
M.I.A. (soft shimmery dark brown)
Vanilla (shimmery white gold)
Omen (shimmery metallic bright purple w/blue shift)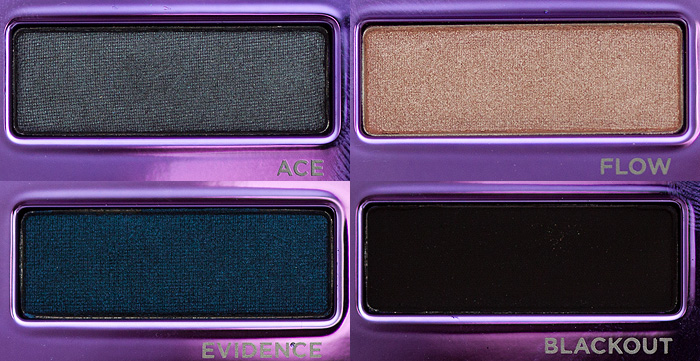 Ace (dark gunmetal shimmer)
Flow (soft peach shimmer)
Evidence (deep metallic blue)
Blackout (darkest, most saturated black)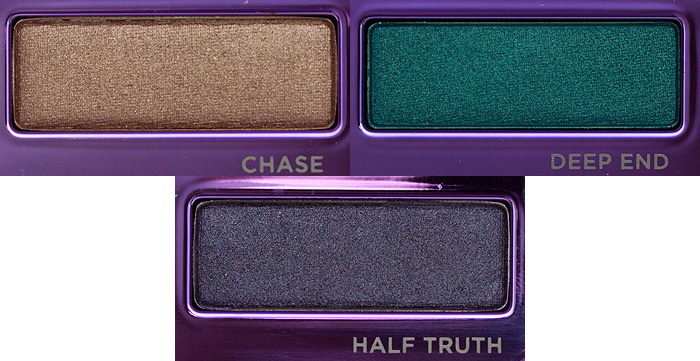 Chase (metallic bright bronze)
Deep End (bright teal shimmer)
Half Truth (shimmery smoky purple)
.
As far as the range of shades go, I think Urban Decay have taken a good line with this palette.  They seem to have placed a focus on the usable, a term which shouldn't be confused with neutral.
However it may suffer from being a little non-commital, I've already heard grumbles from neutral-lovers saying that it reminds them too much of the Naked Palette (I guess there's only so many variations of Bronze out there) whilst the brights fans may feel a little ignored with this release.
I've also read a couple of grumbles that there are no mattes in this palette which I have to agree is a real shame as Urban Decay have released some incredible and under-rated matte shades over the years.
Before swatching (my opinion may change!), the initial stand-out beauties for me are: Tainted, Midnight 15, Ace, Evidence and Half Truth.  I hope they don't disappoint.
Swatches tomorrow but in the mean-time… Best shade there?  How about the worst?
The Urban Decay 15 Year Anniversary Eyeshadow Collection is available to buy online at Debenhams.com, priced at £39.00
* press sample