Pow pow purple! Coming from Boots No7, I didn't expect *quite* so much pigment in these little pans. The No7 Stay Perfect Quad Eyeshadow Palette (£10.50) delivers a real punch of colour from all four of its shades which blend effortlessly across the eyelid thanks to a soft, almost creamy texture.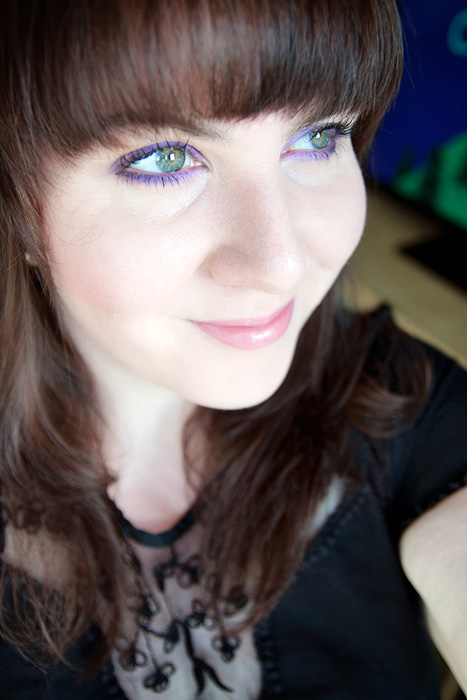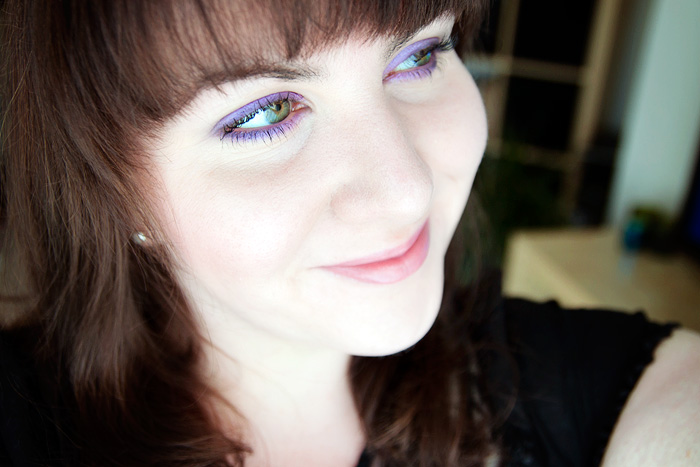 If anything, the vibrant purple in the palette* does overshadow the more subtle shades contained, and on my hooded lids turned the taupe (that I'd placed in the crease) a lot more violet than I'd intended once I'd worn it in for an hour… but as a huge purple fan, I can live with this.  In the inner-corners, I used the pinky-violet shade and on the upper lashline, the deep purple powder (as an eyeliner).
I suppose if I take away my love for that single purple shade… the palette as a whole probably doesn't work too well.  I'm here describing my placement of all four shades in the palette but the subtleties of them are completely bowled over by the gorgeous bottom left pan.  You need to find a way to either quieten that one shade down (I think I'd perhaps use it only along the lower lash line next time) or give it up to an all-out purple fest.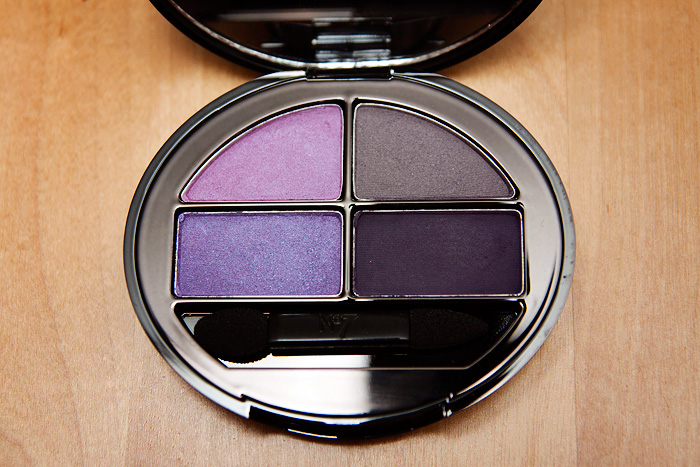 I completed the look with a sweep of Dainty Doll powder blush in 002 My Girl, and Urban Decay Iconic Lipstick in Naked (one of my favourite ever nudes, now sadly discontinued).
What's your favourite purple eyeshadow?
* press sample