When I was contacted and asked if I wanted to review a couple of products from the Elemis range, I tried to choose carefully.  The last thing I wanted to do was choose something that left me feeling uncertain of it's value.  I wanted products that I could have an opinion about…. something tangible that I could describe to you.  I don't care if it's rubbish, fanastic or unfathomably dull… I just want to be able to have confidence in my feelings on the product.  And sometimes skincare leaves me feeling a little confused.
It's to this end that I chose two masks that claim concrete results.  You may have already seen my Elemis Tri-Enzyme Resurfacing Gel Mask review.   That mask blew me away with outcomes that I could almost instantly appreciate…. smoothing, refreshing, complexion lifting… most of it's promises came true on my face.  A blogger's dream and an absolute delight to describe to you.
But then it all went a bit wrong.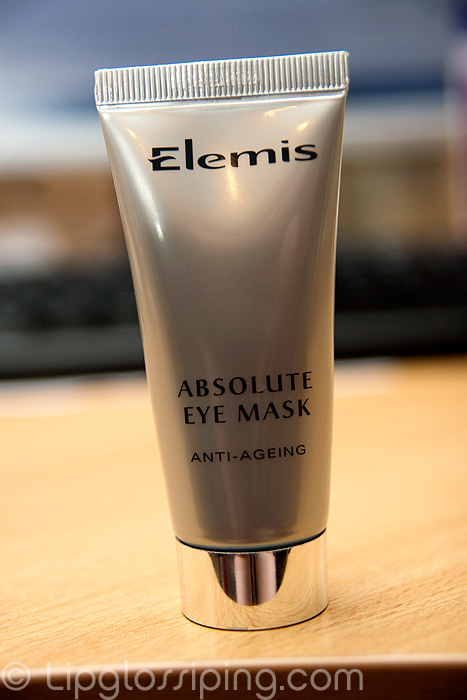 Elemis Absolute Eye Mask will leave your purse £27 lighter for a generous (considering how far a little goes) 30ml tube.
It describes itself thus:
Elemis Absolute Eye Mask is an eye-brightening treatment that combines vital extracts of Rose, Mimosa, Cornflower and Comfrey to help decongest, firm and minimise dark circles and leave the delicate eye area soothed and revitalized.
So… I'm looking for decongesting, firming, dark circle reduction and a soothing/revitalizing effect.
So far, I haven't experienced any of this.
In a complete contrast to the tri-enzyme mask, this eye mask leaves me with no instant impressions.  It doesn't tingle, soothe, feel cooling, refreshing or even hydrating upon application.  Infact, if anything… there's a small amount of tightening.  And not in a good way.
The blurb on the back tells me to apply sparingly around the eye bone area avoiding direct contact with the lid and inner eye areas.  "Sparingly"… I like it when expensive products say that.  As previously mentioned, a very small amount will spread nicely over the eye area… this tube will last me months!
But the problem is this…
Ultimately, Elemis Absolute Eye Mask is marketed as an anti-ageing product.  Maybe I'll see some beneficial anti-ageing effects in a years time but unlike their anti-ageing Pro Collagen Marine Cream (be still my beating heart) this doesn't even feel that nice before, during or after application.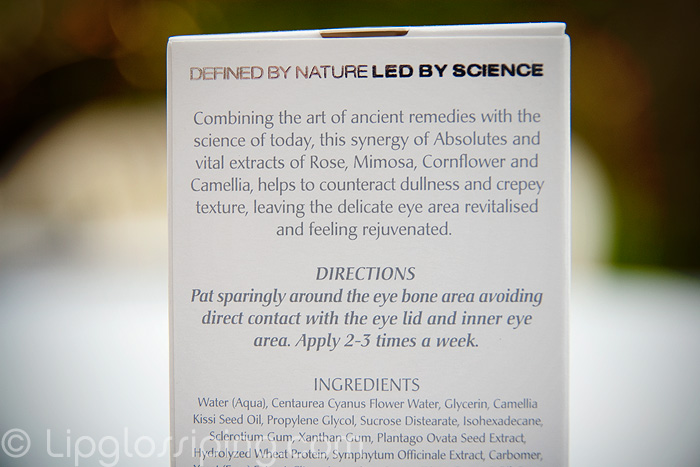 And there you have it.
I'll keep using it a couple of times a week as suggested on the box, and if in 6 months time I start noticing some longer term benefits, you can be sure I'll be back to update
But those instant mask-type results that I was looking for?  Move along… there's nothing to be seen here.