PURE are a brand I know very little about although I've spied the mostly black packaging a few times whilst browsing in Boots.
The first products I noticed by the brand were the Kajal sticks, and I was tempted!  But to be honest, as an unknown quantity… I was loathe to part with any money 'till I'd read a bit more about the brand.
Well, of course that never happened… there's simply too much makeup in the world worthy of spending my hard-earned cash on and something else equally tempting must have slipped into my line of vision and any thoughts of PURE were promptly dropped.
That is, until I was browsing the Debenhams website last week.
PURE was on sale (at 50% off the RRP) and I saw some eyeshadow duos that I liked the look of…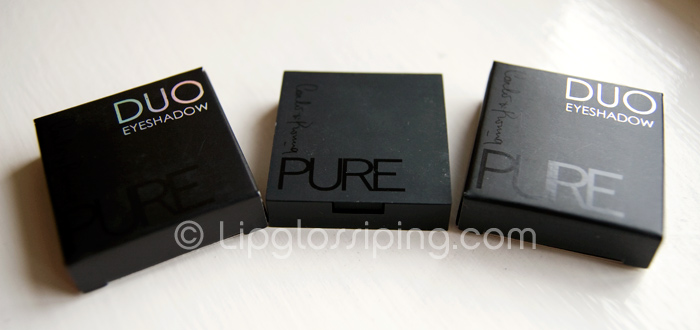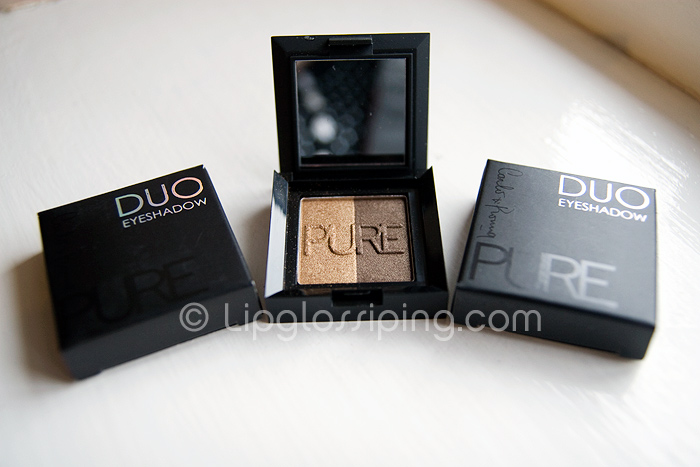 Pretty!
The packaging is sleek, compact and functional… it's solidly built and nice to use.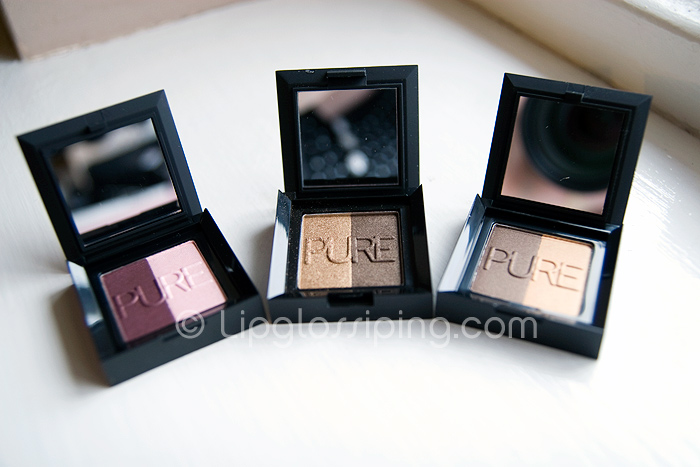 I bought: Freedom, Nude Gold and Havana. (L-R)  I paid £4.25 each.
Nude Gold and Havana look somewhat simillar no?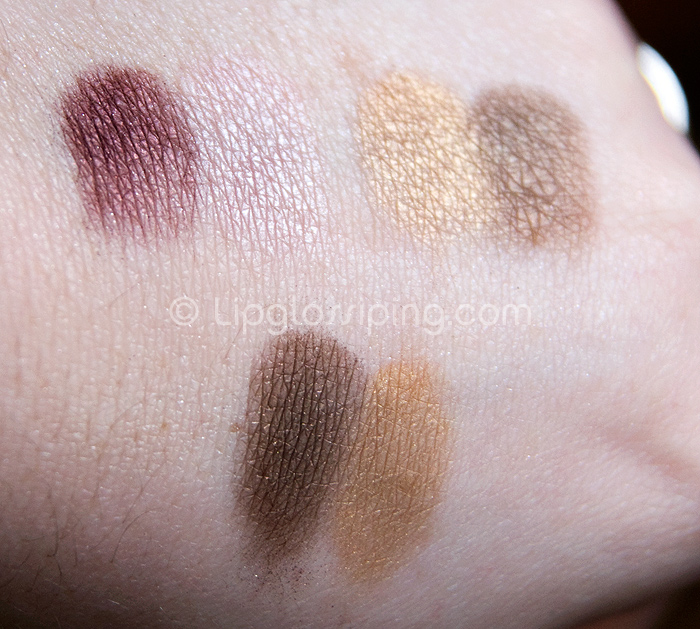 Clockwise from TopLeft – Freedom, Nude Gold, Havana.
Nude Gold looks a little washed out in my swatch, but it's equally as vibrant as Havana and Freedom.
I'm really pleased with my purchases, the shadows are smooth, well pigmented and contain a beautiful amount of shimmer without being too sparkly.
They last well without a base and blend easily.  There's not much more you'd want is there?
My only disappointment is the shade selection, I think I've already bought all the ones I'd be interested in bar one – the others look pretty samey or just plain odd.
I'll be much more willing to try the rest of the brand now though!
Are you a PURE fan?  What have you tried?  What do you want to try?