I've never claimed to be particularly artful in my makeup application… my 'skillz' leave a lot to be desired, but I won't feel like I've "done Alice to death" until I've posted a day and an evening look using the palette.
It's also a little more intimidating now I appear to have picked up a fresh swathe of followers along the way – Hello! *waves*…  I promise it looked slightly more blended in real life than it does in the picture.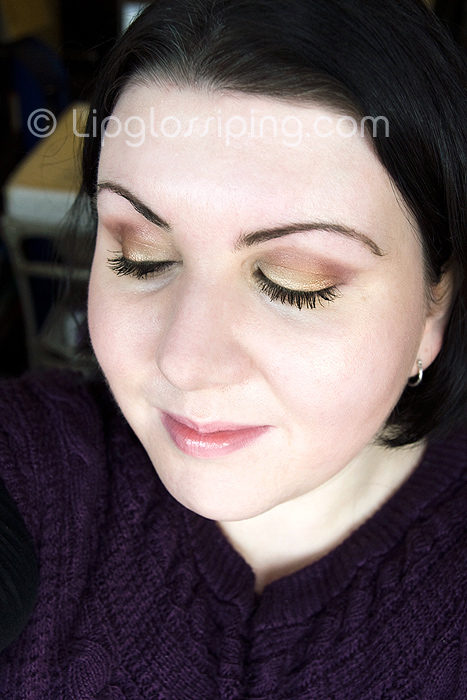 This was…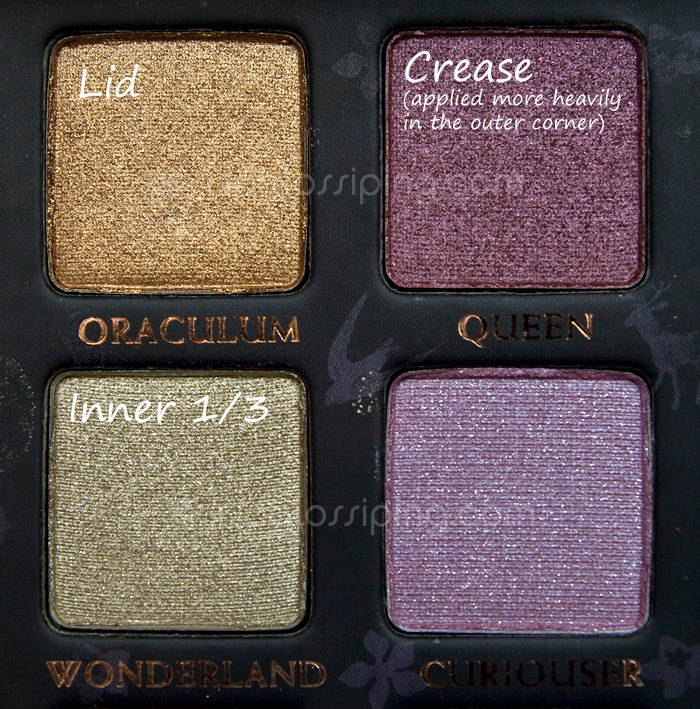 It's a bit Autumnal but I liked it!
Have you spotted any great daytime combinations you're itching to try out?