Today's NOTD features a new shade from the China Glaze On Safari collection, it's an unusual one for me to pick out to wear… warm-toned nudes are not my cup of tea, even though this one does actually look quite like a cup of tea.
Look.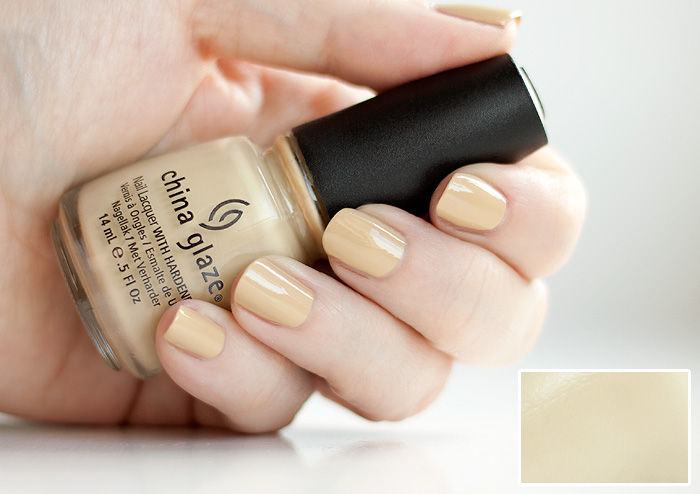 Or as my ma would call it, "gnats piss".
Ok, it's not really very tea-like after all is it?  I got carried away with that one.  Still, it's a pretty edgy choice for my tastes and I kinda like it.
The formula was good, better than CG's summer offerings which were all-at-once watery and thick – this one applies smoothly with a good amount of pigmentation that provided full opacity in just two coats.
China Glaze Kalahari Kiss is available to buy instore at Sallys and online at BeautyBay.com, priced at £6.95
What do you make of the shade?  Would you wear it?
* press sample