After a few requests, here's a boring FOTD, but I am wearing my new Shu Uemura Rouge Unlimited lippie in shade BG907.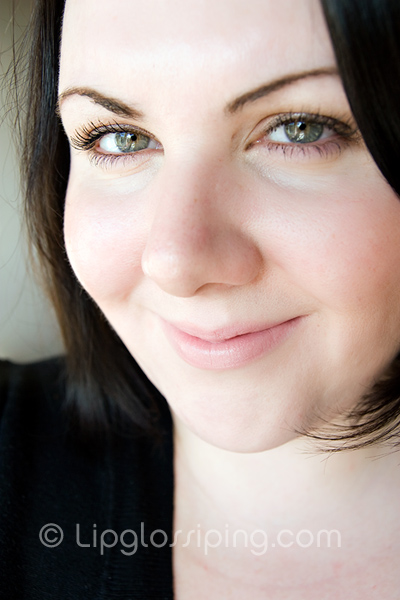 On my lips, this comes out a lovely creamy pale pink nude.
Considering it's paleness it still manages to look soft, rather than stark.  It's not statement lip at all like Lingerie Pink or BarryM 101, it's more subtle than GOSH Darling… I really like it's neutrality – it's the Switzerland of lipsticks
It feels nice on my lips and isn't at all drying despite having a semi-matte appearance.  It's smooth to apply although no-where near as creamy as the YSL Rouge Voluptes.
Longevity is average.  Lasted easily through a couple of drinks – defeated by a pastry.  The colour isn't hugely pigmented, I did need to apply a few layers to build up the shade but nothing ridiculous like some balmy products.  Despite a few layers I was really pleased to discover that it doesn't *feel* like I have lippie on… it's very light and not at all waxy.
Honestly, I do love it… but (being the skinflint I am) I wouldn't spend this much money on it (£17.50) if it weren't the perfect nude shade for my pale complexion.
[starreview tpl=14]