With a name as catchy as that, you'll be able to reel it off your tongue in no time the next chance you get to pass your local UD counter.  Well, whatever you need to do to memorise such a large chunk of the alphabet, memorise it you must. Write it down, tattoo it somewhere, just make sure you've got it committed to memory.
Why?  Let me tell you…
Urban Decay Naked Skin Ultra Definition Pressed Finishing Powder, or UDNSUDPfsfjdkjfksdlfjdklsjfdls…. as I like to call it for short, is marketed as a lightweight finishing powder that blends flawlessly and works to set makeup and cut shine. It promises to deliver a luminous, demi-matte finish and feel invisible on the skin.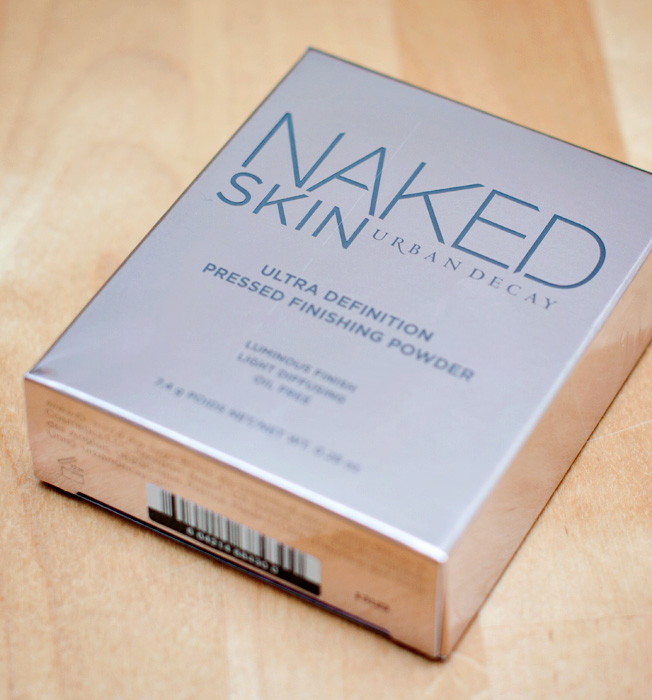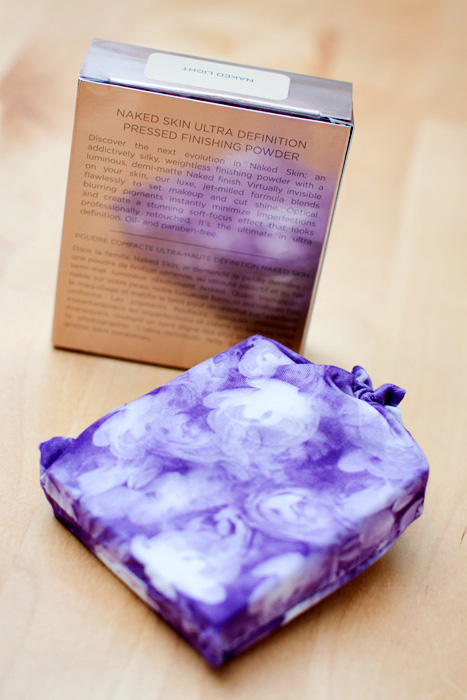 The compact is housed in this rather natty purple-swathed pouch, good for keeping scratches off the compact if you're like me and usually have a powder compact tucked into your handbag.  Finishing powders are a must in my book… my eternal favourites come from Clarins which are lightweight, beautifully presented, and keep the oilies at bay across my t-zone.  How would Urban Decay's offering live up to an extremely high benchmark?
Well, pretty well actually… let me elaborate…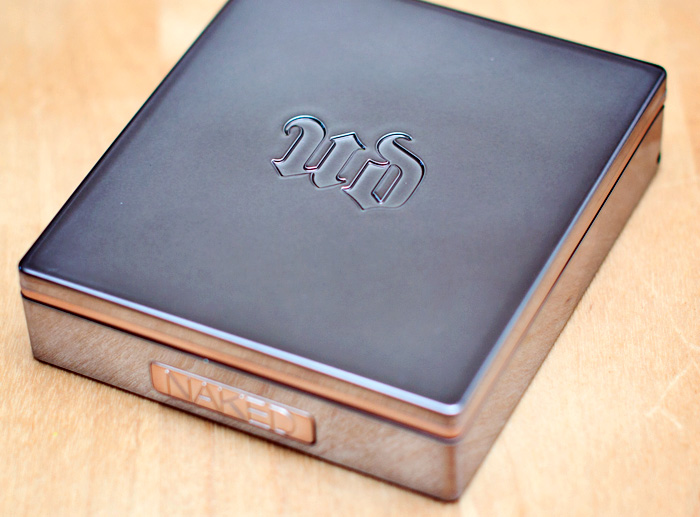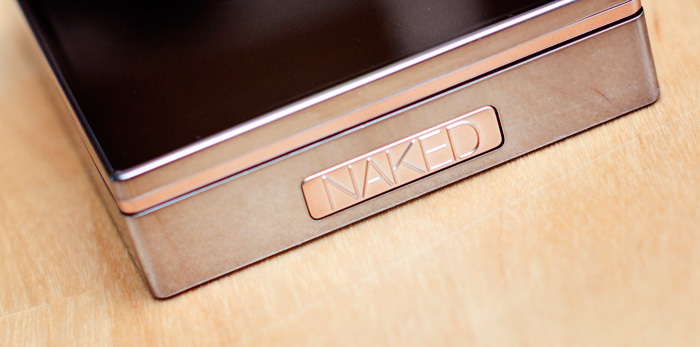 In true Urban Decay style, the packaging manages to please.  It blends dirty pewter with a high shine finish that gives it a true "Urban Decay" juxtaposition of glamour and grime… inside, there's a large square mirror and two compartments… one that houses the powder, and another underneath for the sponge.
The sponge?  Uh oh… I did away with sponges for powders back in the 90s.  I wasn't sure what I was going to make of this method of application.  Not that you're forced to use a sponge, I mean, Urban Decay don't have the sponge police hiding down dark alleyways ready to pounce as soon as you get your brushes out, but still… if there's a sponge taking up half of my compact space, I'm gonna damn well use it.
I forced myself to remember that this wasn't 1999 and I wasn't reaching for a Max Factor wet n' dry powder foundation, soaking the sponge under the tap before smearing greasy powder all over my face.  No, this is 2013 (I had to check then) and things are now far more refined.  I've even managed to kick my Hooch habit (although damn the booze industry for bringing them back!)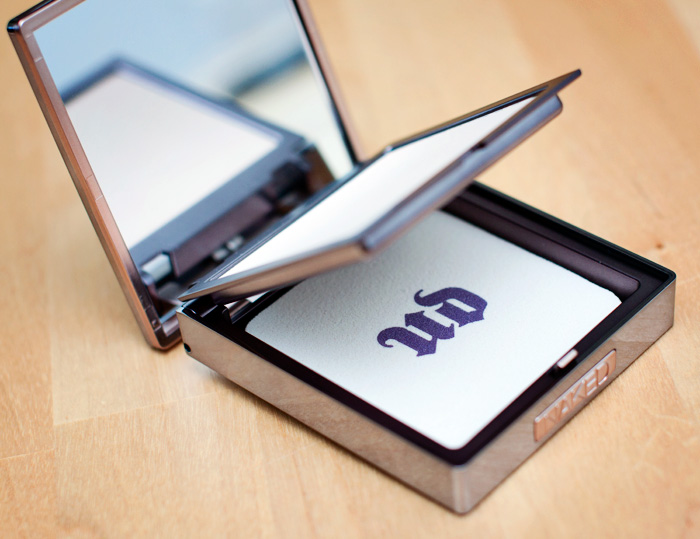 As promised, UDNSUDPjfkdsjlkk provides a super-lightweight finish over an already made-up face.  This isn't going to amp up your coverage, something that I was a little worried about it doing… it also doesn't dull the complexion too much either.  It's definitely not luminous like my Clarins face powders, so if you're looking for a light-reflecting finishing powder, this one isn't for you but it does provide a not-too-deadened look.  I'd say it's great for normal/combination skintypes and probably super-efficient for oilier types too thanks to the matte finish.
It's available in a total of five shades, I've got the lightest here: Naked Light.  You can see it better for tone against my fingertip below but honestly, this is such a lightweight powder that unless you go wayyyy out of your shade spectrum, you're not going to have major problems achieving a colour match although darker skin tones should always be aware of the risk of looking ashen with finishing powders.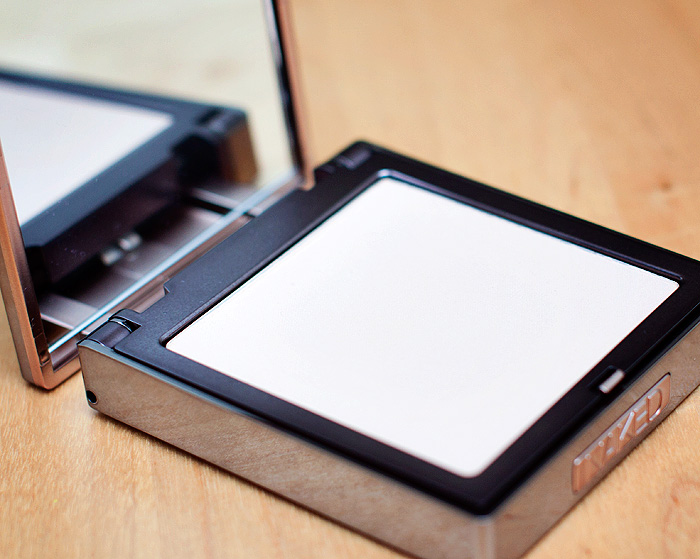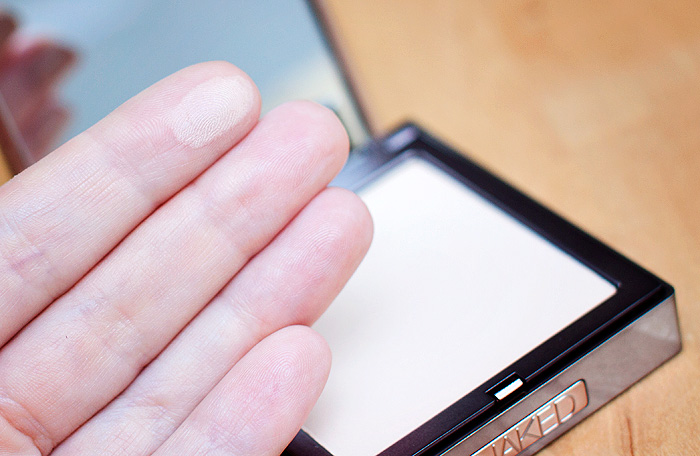 As far as application goes, I press the sponge onto the powder with a little flick at the end… it always makes me smile when I see people grinding sponges into powder products like they're digging for gold.  Would you like some sponge with your powder madam?  You can always go back for more… don't be greedy!  Once on the sponge, I roll the product onto my face… always starting in the oiliest areas, which on me are the usual t-zone culprits.
This method ensures that I don't disturb any of my meticulously *cough* applied makeup underneath and displaces shine for a good few hours.  I'm not gonna say it lasts all day, on me… it doesn't.  But I get a good 4/5 hours before I need another touch up.
Do I prefer it to my Clarins finishing powders?  No.  But that's because I love me a bit of luminosity, and this just ain't luminous but in fairness, it isn't supposed to be!  Matte lovers, go forth and swarm your UD counter to try it out for yourself.
Urban Decay Naked Skin Ultra Definition Pressed Finishing Powder is priced at £22 and available on counter and online at beautybay.com, lookfantastic.com
* press sample