There are more silver holos on the market than there are old-enough-to-know-better 1D fans on twitter but Dodgy Barnett is different.  This particular holo-infused polish blurs the lines between silver and grey, leaning more to the understated sophistication of a cool-toned grey than the usual bling of a silver holo.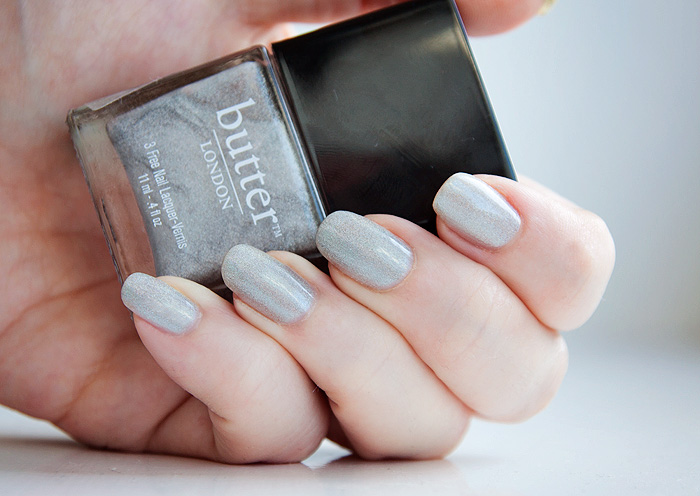 As you can see, it's a pretty unassuming polish when worn indoors and in the shade but as with many holos, its true beauty comes alive when you get outside and find a patch of sunlight…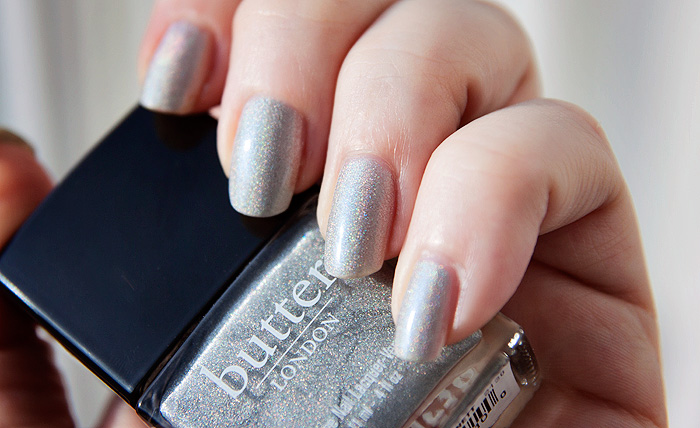 Dodgy Barnett sparkles a multitude of rainbow colours but ultimately keeps that wispy, pastelly grey thing going on… perfect if you're looking for something sophisticated but with a little something different to show off about!
Butter London's Dodgy Barnett is priced at £11.95 and available to buy online at PowderRooms.com who are offering 25% off all Butter London products with the code "butter".  But hurry, today's the last day to take advantage of the promotion.
* press sample