A quick heads up. This has just landed in my inbox…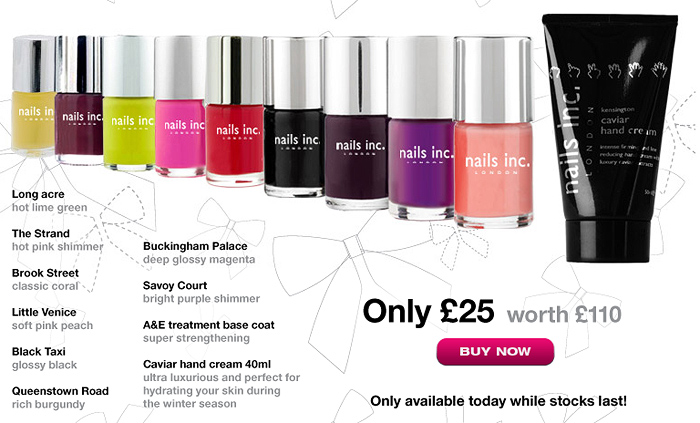 Click the image to be taken to the offer!
There's some really nice colours included no?  I'm loving Savoy Court!
I took advantage of the last offer and am hoping to get my hands on some HQHair goodies today, so will be grudgingly resisting the latest Nails Inc. temptation!
How about you?