Going a bit ga-ga in the search for a lovely green polish to see you through the drearier months?
Green isn't a colour you'd usually associate with the final weeks of Summer is it?  We're used to seeing the shade fill Spring collections and lead the way when it comes to the pastel trends but put that thinking aside because I've found a rather lovely green that will work beautifully for the more subdued months ahead…
Introducing, Marks & Spencer Limited Collection Polish in Leaf.  A dusty green creme that will set you back just £3.50 for an 8ml bottle.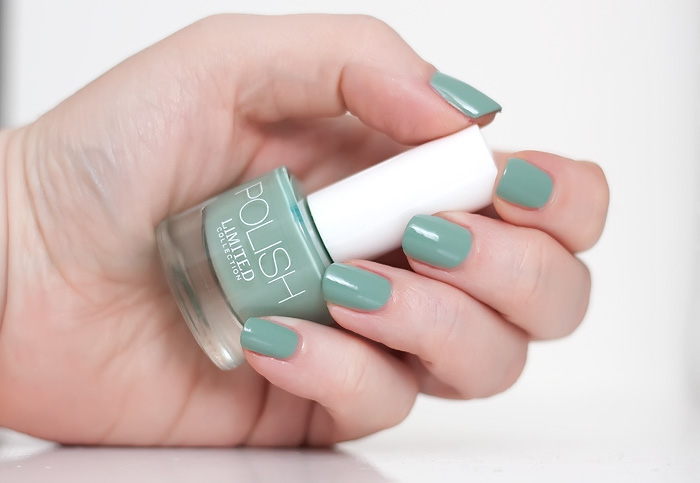 Two coats will achieve opacity from a formula that doesn't need chasing around the nail to get it to lie smoothly.  For the shiniest of finishes, you'll need a top coat but don't let that put you off because this mini-marvel packs a punch when it comes to pigmentation.
Marks & Spencer Limited Collection Polish in Leaf is priced at £3.50 and available both instore and online at marksandspencer.com
Have you tried any M&S polishes since they revamped the line?  How do you find them?