So, staunchly ploughing my way through the UK available BB Creams (but slowly, very slowly)… the next on my radar was the Boots No7 Beautiful Skin BB Cream* which was launched recently.  It comes in a few varieties, depending on your skintype: normal/oily, normal/dry, dry/very dry.  I've got a stock image here because I took my photos last month and can't find them on my computer anymore… I bet I got a bit zealous in my cleaning up process a few weeks ago.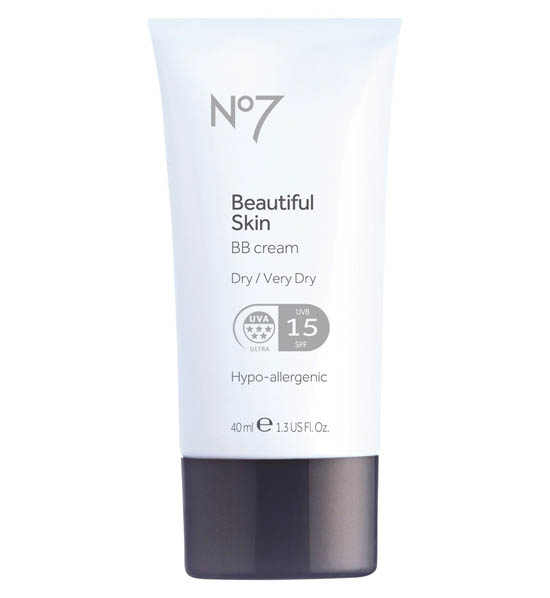 I'm really enjoying what feels like a bonus inclusion for the dry/very dry camp and this delivers well on not exacerbating any symptoms of dry skin.  It doesn't cling to flakes and it doesn't highlight any dry patches or look powdery as it settles.  It doesn't however, provide enough moisturisation for me to wear it without moisutirser underneath.  Nor, at SPF15, does it provide enough sun protection on its own.  This to me, isn't a BB Cream – it's simply not an all-in-one solution with the kind of skincare benefits that I'm looking for.
But how does it work as a foundation or base?
Really nicely actually.  It gives more coverage than a regular tinted moisturiser but not quite as much as a light foundation.  It leaves a dewy finish that is a little tacky to the touch before settling and tones down my redness well enough to give me the confidence I need to face the world.  I usually apply this with my fingers, making it a fast 5-minute face option for mornings when I don't need or particularly want to look made-up.  Quick trips to the shops, school-runs, the general day-to-day stuff that you feel a little happier doing without a completely bare face.
It lasts adequately and doesn't pack any oxidisation issues throughout the day.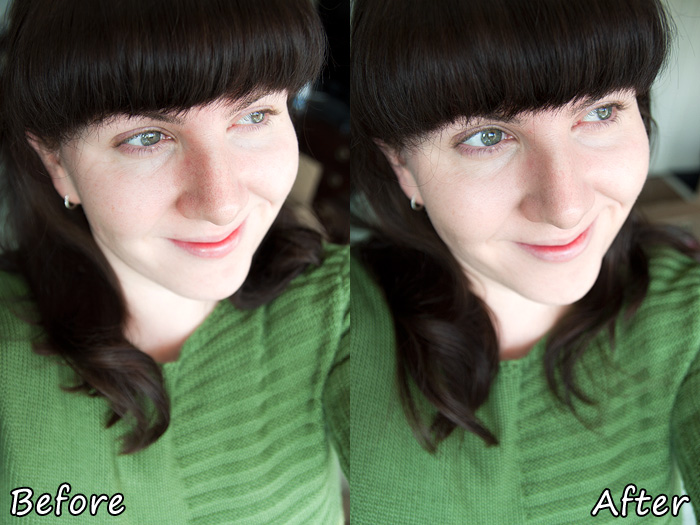 Although the texture is quite thick, it feels blendable once it comes into contact with skin (especially under warm fingers) and has enough slip to allow you to really work it into the face quite well.  There are two shades available in each variety (fair & medium) and fair is a good-enough match for my pale skintone, a little too warm/dark but it's sheer enough not to cause any problems.
The Boots No7 Beautiful Skin BB Cream in Dry/Very Dry is priced at £12.95 for 40ml, and is available instore and online at boots.com
* press sample