Another fun shade from LittleBu making my little boo a very happy boo indeed…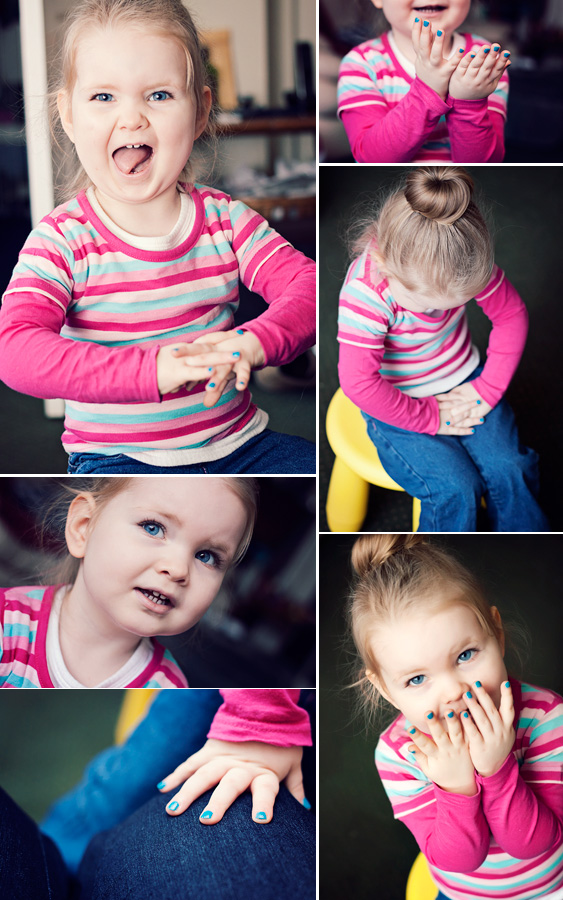 My daughter's polish collection is beginning to outdo my own!  We picked up another bottle of Emma when we were in London last month to replace her beloved red that sadly met its end when the impatient one sent it flying from the coffee table.  There was no lasting damage to the sofa (thank heavens for water-based formulas!) or that would have been the end of Leila's foray into mini-manicures.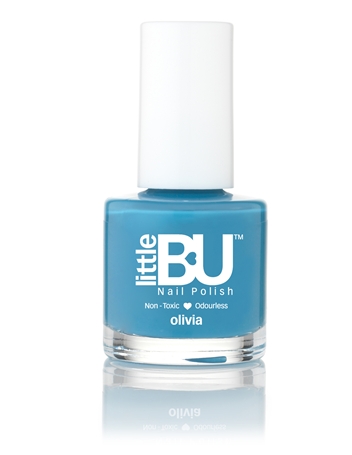 To say that my daughter got a little bit excited when a bottle of the creamy blue Olivia landed on the doormat is an understatement.  Well, I think that first photo probably gives you the idea – it was like watching a chocoholic discover a Twix in the fridge after the local co-op had shut its doors for the night.  If you don't have any ishoos with painting your child's nails (the Little BU formula is non-toxic and completely washes off with soapy water – eventually!) then it is lovely bonding time, and I never realised that L was capable of such patience and stillness!  A perfect treat for Mother's Day?
The polishes aren't particularly cheap at £9.95 each but the look on L's face was pretty priceless!
* Olivia (the colour featured) was a press sample